01 - Start
02 - What is PayPal & How Does it Work?
03 - How to Create a PayPal Account
04 - Other Payment Solutions to Consider
05 - PayPal FAQs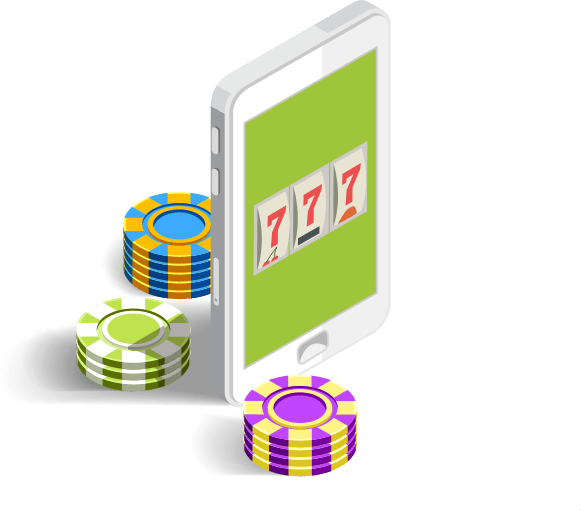 Quick Navigation
Start
---
What is PayPal & How Does it Work?
---
How to Create a PayPal Account
---
Other Payment Solutions to Consider
---
PayPal FAQs
---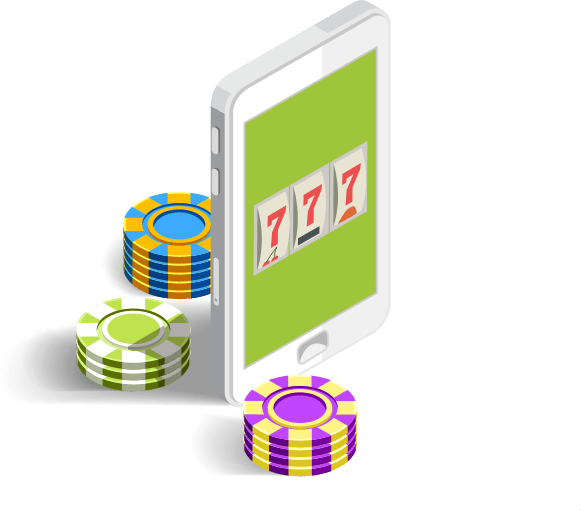 If you already like using PayPal online and are looking for online gambling sites to play slots, there's good news. Many top casino sites and their mobile apps accept PayPal, providing casino players a versatile payment solution to deposit funds and make withdrawals.
At SlotSource.com, we will help you find the best casino platforms for playing real money slots. Read on to find out more about PayPal and how it can help you with managing the funds in your casino account.
How We Picked the Best PayPal Casinos
All the PayPal casinos you'll see featured at SlotSource.com have been reviewed by experienced slot players. They tested and evaluated all aspects of those casino sites, from payout speeds to quality of games offered. They also checked out all the promotions, including any deposit bonus, to make sure they stack up with the best slot bonuses online.
All of these casino sites are licensed, legal and regulated in the states they operate in, ensuring a safe casino experience available while playing many of the slot games and casino games available in the US.
Here are the most important factors we consider:
Welcome Bonus: Do they offer free spins or a deposit match? Is it generous and are the playthrough requirements reasonable?.
Slot Variety: The best sites have plenty of themes and varieties of online slots to appeal to all players, big and small. There should be games from popular top software providers available.
User Experience: Registration should be smooth and withdrawals should by speedy and without issue. There should be a wide range of betting limits, and customer support should be responsive. Recommended sites all encourage responsible gambling and offer links to problem gambling resources.
Security: Every site recommended at SlotSource.com is licensed and regulated by the regulatory body in the state they operate. That protects players if there are issues, unlike at offshore casinos, which operate with no US oversight.
What is PayPal & How Does it Work?
PayPal is an online payment service that allows users to both pay and get paid. Established in 1998, PayPal became an early leader in facilitating various payments made over the internet. PayPal lets users add money to their account – either via a credit card or attached bank account – and then use those funds to send payments to other users or online merchants that accept PayPal.
How to Deposit with PayPal
To deposit into your casino account with PayPal, follow the steps below and start playing slots online for real money.
Step 1: Navigate to the Cashier
After signing into your account, go to the cashier page. This page is usually accessible from your account info page.
Step 2: Select PayPal
To make your deposit with PayPal, select the e-wallet from the listed payment options available for making deposits with the online casino site.
Step 3: Choose Deposit Total
Once you've chosen PayPal, you'll then set how much you're adding to the account. Just pick one of the quick-select options or enter a different deposit amount.
Step 4: Enter PayPal Details
Enter the email address connected to the PayPal account you wish to use for the deposit. Users need to make sure they use the same email address for their PayPal account as their online casino account or there could be issues.
Step 5: Complete Deposit
After entering all the details of your PayPal deposit, select "Complete Deposit" to begin moving funds to your account.
When using PayPal for banking with online casinos, it's important to know the limitations. We've listed the limits to your PayPal deposits with the casino platforms accepting the e-wallet below
Minimum Deposit: $10
Maximum Daily Deposit: $1,500
Maximum Monthly Deposit: $40,000
Can I Withdraw Money Using PayPal?
Yes, PayPal withdrawals are possible with many online casinos. Just select withdrawal from the cashier page and pick PayPal. It'll take about 48 hours to process the transaction, but you can instantly use the money. PayPal is among the easier ways to withdraw.
We've included the PayPal withdrawal limits you should expect to encounter at many online casinos.
Minimum Withdrawal: $10
Maximum Withdrawal: $40,000
How to Create a PayPal Account
To create an account, go to the PayPal website and select "Sign Up" at the top right of the page. You'll then be sent to the site's registration form where you'll have to fill out the subject fields listed below. These fields include details, such as your country, full name and email. Then you will be asked to create and re-enter a password for your account.
You'll then be asked to select a captcha verifying you aren't a robot. The next page will contain more fields to fill out, including home address and phone number. Finally, all you'll have to accept the site's user agreement to create your PayPal account.
How to Fund Your PayPal
PayPal accounts can easily be funded online. Add money from your bank to PayPal by adding the routing number and account number of your bank account. PayPal also allows you to link a credit card or debit card to the account, making it a very flexible payment option.
Other Payment Solutions to Consider
Although PayPal is an easy way to make online payments you can rely on, there are other payment methods at online slots platforms too. Here are some of the most popular:
How quick are payments using PayPal?
Deposits you make to your online casino with PayPal will happen almost instantly. An added bonus: As soon as you've entered your PayPal information to make a payment with the casino, your information will be saved to make future PayPal casino deposits happen even faster.
Is PayPal safe?
Making payments with PayPal is one of the safest and most reliable ways to pay for goods and services online. Any transactions made with the e-wallet will never include any of your sensitive banking or credit card information that is affiliated with your PayPal account.
Does PayPal allow online casino payments?
PayPal can be used to make payments with online casinos. With this flexible payment option, you can do a lot more than just that. PayPal also allows its users to make deposits as well as withdraw winnings.
Are there fees involved with PayPal?
When slot players want to use PayPal to add or withdraw money from their casino accounts, there are no fees assessed from either PayPal or the online slots site. All you have to budget for is the money you are using for gambling and how many slots you plan on spinning.
Do I need to create an account to use PayPal?
To use PayPal to play online slots for real money, you'll first have to register for an account with an online casino. We recommend checking out all the PayPal slots sites reviewed here at SlotSource.com and sign up for an account to use PayPal when you play.
Contributors
Michael Kates
Michael Kates
Reviewer since August 2020
More than 30 years working in online gaming and journalism. I hope to explain the growing US online casino market to help those new to internet gambling have a better understanding.
Read More
Interests: Online slots casinos, Online gaming legislation, Online slots