01 - Online Slots in the U.S.
02 - Best Online Slot Sites
03 - How Do Online Slots Sites Work?
04 - Benefits of Playing Slots Online
05 - What Makes a Good Online Slot Site?
06 - What Type of Games are Available on Slot Sites?
07 - Best Online Slots with the Highest RTP
08 - Real Money vs Free Game Slots
09 - Common Online Slot Terms
10 - Online Slot Software Providers in the U.S.
11 - Choosing the Best Online Slot Site
12 - Latest Slot Games
13 - FAQ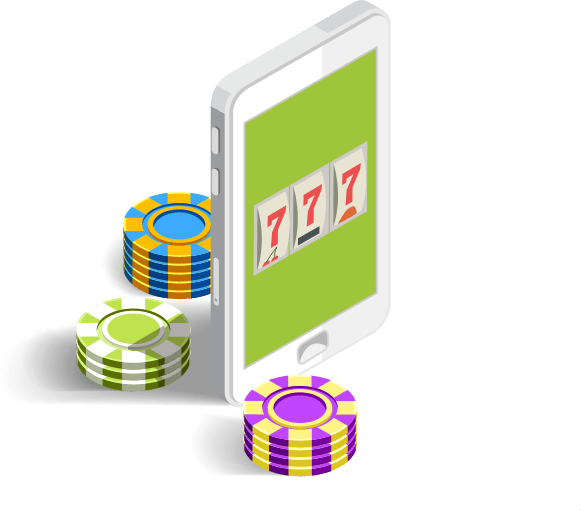 Online Slots in the U.S.
Looking for top online slot sites and the best games in town? SlotSource.com is your one-stop shop for great U.S.-friendly casinos and guides to thousands of online slots games.
On this site you will find our highly recommended slot sites available to players in the U.S. Play free slots from the world's biggest developers or load up and take a shot at some real money prizes. We'll even share some invaluable tips on how to play and how to improve your slots play.
Ready to go? If you're looking for amazing video slots to play on your PC or tablet, or just looking for a safe U.S. online casino, we have it covered!
Best Online Slot Sites
Here's the good news: there are hundreds of online slot sites offering a wide variety of games. The bad news? Not all of them are available in the U.S., and some are only offered in selected states.
For the best operators where you live, simply select your state from our drop-down list. Get straight to the gambling action where you are right away. These top online slot sites were ranked based on player experience, overall selection of slots, customer service, banking options and bonuses/promotions.
How Do Online Slots Sites Work?
Every good online casino will have dozens of video slots available to play for free as well as real money slots. You will find them in the casino lobby. The best sites let you search for your favorite game or add selected games to a Favorites list.
In most cases, you will be able to play online slots through your web browser. Just select a game and wait for it to load in a separate Chrome or Safari window. To add real money funds, simply head to the Cashier page before you play.
Alternatively, some slot sites let you download a suite of games which can be accessed via a desktop app. As long as your internet connection is solid, you can play anywhere, anytime.
Benefits of Playing Slots Online
The beauty of online slots is that you can spin those reels whenever, and wherever, you like. There's no need to travel hundreds of miles to Las Vegas or your nearest casino. Just load up your PC, log on, and start spinning in minutes at an online casino in your state.

.

So, why choose online casino slots over a land-based one? Game variety is the biggest plus. Your local brick-and-mortar casino slots may only stock a dozen different machines. And if you live thousands of miles from the giant casino floors of Sin City, you will be stuck for choice. Online slots also offer higher payouts than traditional casino slots, one of the biggest reasons for their popularity.

Luckily, the best online slot sites in the U.S. boast hundreds of top games from the world's leading providers. Choose a classic 3-reel slot with low variance or hit a 5-reel progressive for the chance of a big score.

Many online gamblers will be on a budget too. Top slot sites will let you play games for as little as $0.01 a spin. Those kinds of stakes aren't always available in a land-based casino. Of course, high rollers are also catered to. High-limit gamblers can bet for as much as $500 or $1,000 a spin - and even $5000 - at many online slots.

Indeed, when it comes to casino games, there are few that are more accessible to newer players than slots and it is because of the following advantages:
Low minimum betting limits.

Large jackpots topping $1 million.

Extensive range of options to suit all players.

Interactive mini games and bonuses.

Multiple ways to win and easy cash out procedures.

Auto-play features and in-game help.
What Makes a Good Online Slot Site?
At SlotSource.com, we only recommend the best online slot sites that pass a strict range of criteria. We're not just looking for good slots; we want to see top security, lots of bonuses and helpful customer support.
Payment Options
How good is the range of payment options? Where can I find PayPal slots or Skrill slots? Are U.S. bank and credit cards standard and what is the success rate? We test every online casino to check for payment method availability, withdrawal times, and whether there are any fees.
Fast Payouts
No one wants to wait weeks for a cashout to be processed. The best online slot sites will ensure you have your money within a few days. E-Wallet transactions should be processed immediately, and players should have the option to reverse their withdrawal.
Multiple Slot Games
Good casinos online will spread hundreds of the latest online slots. You should be able to choose from old-school 3-reel games or the newest bonus games with free spins and big jackpots. Casinos should also have deals with a range of major slot software providers.
Bonuses
Top slot sites will offer new sign-ups the chance to earn free cash when they play online slots. Slot bonuses can include free spins on the latest games or a welcome bonus for slot players should be offered as standard.
Free Slots
The beauty of online slot sites is that you can often try out games for free before you pay. Select the demo play option, if available, and gamble with play credits on a range of exciting games. The gameplay will be exactly the same as in the real money versions.
Mobile Slots
All good online slot sites will offer mobile versions of their games. Log in via a smartphone or tablet to play specially adapted slots for your device. Mobile slots are specially adapted for your device. The screens are altered to fit smaller screens, and functions like spin and coin size are accessed via touch buttons.
It used to be the case that an online casino would offer a handful of slots for its mobile customers. Now, most developers will adapt slots to work across multiple platforms. You can also easily access the Cashier on your smartphone to make a deposit.
Security
Checking for good security protocols is top of our reviewers' list here at SlotSource.com. We only recommend slot casinos that have SSL (Secure Socket Layers) encryption that protects player's bankrolls and personal data. Additionally, the online slot casinos that offer these games are all licensed and regulated by the states in which they are located.
Game Providers
There are dozens of slot providers offering games in the U.S. right now. The best online slot sites will have a good selection of leading manufacturers who are properly licensed and audited. They offer the latest games you won't find in your local brick-and-mortar casino.
Slot Bonus Features
As noted earlier, the top online slot machines will offer a variety of bonus features. Unlocked by scatters and wilds, these in-game enhancements give you the chance to add some extra coins to your balance. In general, slots features you should look out for are:
Bonus Games
These mini games typically involve rolling a dice, choosing mystery boxes or spinning a wheel in return for coins. Once you hit the round symbol, the round is brought to an end.
Free Spins
A fairly self-explanatory bonus, free spins will often be accompanied by multipliers. This basically means that any win you roll in with your free spins will be multiplied by a specified amount.
Gamble Games
Some online slots allow you to gamble your winnings on a game of higher/lower or red/black. If you make the right choice you'll double your stake. If you're wrong, you lose the lot and the main game resumes.
What Type of Games are Available on Slot Sites?
Online casinos will offer a wide range of slot types for players. The hardest choice you may have is selecting the best games. Here are some of the typical game varieties you will find at the best slot sites in the U.S.
3-Reel Slots: 3-reel games have been around since the earliest days of slot machines. 3-reel games have simple payline structures, a low range of stakes and minimal bonuses.
5-Reel Slots: 5-reel slots allow for more paylines and more action. Choose a range of coins and trigger wilds, scatters and big bonus features when you play.
Classic Slots/Fruit Machine: Classic slots will be familiar to anyone who's played in Las Vegas. Games can come in 3-reel, 5-reel or even 6-reel formats and feature classic fruit symbols such as cherries, melons and plums.
Video Slots: Video slots are slots that use computer programs to determine the outcome of spins rather than mechanical components. They use RNGs (Random Number Generators) to calculate where the reels stop.
Progressive Slots: Progressive jackpot slots give you the opportunity to win a huge sum of cash for a small outlay. A portion of every bet made on a progressive slot goes toward a linked jackpot. It can usually be triggered at random or by playing special bonus games.
3D Slots: 3D slots are perfect for players who want to experience the latest HD graphics and sound. 3D games have animated intro sequences, immersive and innovative bonus features and slick soundtracks.
Real Money vs Free Game Slots
At most of the online slot sites, you will be able to enjoy a range of freeplay and real money slots. At SlotSource.com, you will discover some great casinos that offer both versions. Let's explore the key differences between real money and demo play.
Real Cash Prizes
The main difference between play money and real money slots is the ability to win cash payouts. Real money online slots let you win real money that goes straight into your casino account. While you can trigger bonus features in a play money slot, you will only win play credits.
Different RTPs
All slot games have an RTP, or Return to Player percentage. The RTP indicates the theoretical long-term return paid out to players. Often, the RTP of play money slots will be slightly higher than the real money version.
Progressive Jackpots
Progressive slots give you the chance to earn a huge sum when you play slots for real money. Trigger a special payline or activate a bonus feature to take a shot at the big prize. Progressives are only available to players using real cash.
Trying Out Games
Freeplay games are great for testing out gameplay or checking for volatility. With so many games available, it's important to select slots that are interesting and offer long-term profits. Free U.S. games make it easier to finalize that all-important Favorites list.
Game Availability
Many of the best online slot sites will offer both freeplay and real money versions of the same slot. But it's always worth checking the casino first. Not all sites are the same and you may have to pay to play your favorite games.
Why do some online slots use coins?
Slots coins are something of a throwback. In years gone by, one-arm bandits would operate using credits instead of cash amounts. The idea behind this was to take the empasis off the money and make the game more entertaining. This is the same in the online world of slot games. Coints basically help you focus less on the cash amounts and simply play.
Common Online Slot Terms
Online slots have a wide variety of terms that might seem confusing to new players. Here's a handy breakdown of the most common slot phrases:
Bet: The wager placed on every spin of the slot.
Bonus Feature: A bonus feature can be triggered at random or by landing special symbols on the screen during a spin. Bonuses can range from free spins to a prize wheel with the chance of winning a random prize.
Classic Slots: Classic slots often have minimal bonus features and nostalgic symbols such as fruit, bells and BARs.
Coins: Many online slots let you adjust the number of coins, and the coin size. A coin might be as low as $0.01 or as high as $100, and you may be able to play for 1-10 coins per spin.
Free Spins: Free spins can mean multiple things. Online slot casinos will offer free spins as an incentive to new customers. Then there's a free spins bonus, which is common to many online slots. Land three scatter symbols and earn a set number of free games, often with a prize multiplier attached.
Paylines: The paylines are the available combinations of symbols that will award prizes. You will find the payline layouts in the paytable. You win cash by filling a horizontal line with matching symbols.
Paytable: The paytable lists the payouts for all symbols, and any bonus feature details. You will also find information such as RTP (Return to Player percentage) and paylines.
Progressive Jackpot: A progressive jackpot is a linked prize made up of portions of every qualifying bet. Usually, 1% of every bet goes toward a progressive. It can be triggered either at random or by activating a special bonus game.
Reels: Reels are the vertical drums which spin on every game. Payouts are made by lining up matching symbols on horizontal paylines.
RNG (Random Number Generator): Every slot is governed by the outcome of a Random Number Generator. Algorithms determine where the reels stop on every spin. RNGs are routinely tested by approved casino auditors.
RTP (Return to Player percentage): The RTP is the theoretical long-term payout made in a slot. Most good online slots will have an RTP of 95-98%, but it doesn't mean a game will pay out regularly.
Scatters: Scatters are special symbols that will pay a prize regardless of where they appear on the reels. Simply, scatters don't have to form part of a payline for you to win money. You usually receive a cash payout for hitting at least two scatters, but you may trigger a bonus feature for landing three. These scatter symbols may trigger a free spins bonus or a unique progressive jackpot.
Spin: Each "game" on a slot machine, similar to a roll of the dice, a spin of the roulette wheel or a hand of blackjack.
Video Slots: Video slots are slots that use computer programs to determine the outcome of spins rather than mechanical components. Video slots first appeared in Vegas casinos in the late 1970s. As microprocessors improved, so did the graphic displays and the bonus features. Video slots now have full HD graphics, touch screen capabilities, and massive linked jackpots across many hundreds of machines.
Volatility/Variance: Slot volatility or variance is the frequency with which you hit large or small payouts. A low-variance slot pays out lots of small, but frequent prizes. A high-variance slot may pay out larger prizes but less frequently.
Wilds: Wild symbols are jokers that can fill in the gaps in winning paylines. Wilds usually substitute for all symbols other than the scatters. Wilds can sometimes have multipliers attached which help boost the payout. There is also an "expanding wild," which is a special wild that will stretch to fill all other positions on its reel. It replaces all other symbols in the game to help complete a winning combination.
Online Slot Software Providers in the U.S.
There are dozens of online slots providers currently available in the U.S. Some of the larger developers now have licenses specific to regulated states such as New Jersey. Each developer offers its own unique software, game styles and bonus features. Some developers also offer a range of big-money progressive jackpots. These are linked across all participating online casinos in the U.S.
Ainsworth: Ainsworth is a leading Australian "pokies" developer who now provide simple 5-reel games to the online casino market.
Amaya: Amaya is a prominent U.S.-facing slot developer that supplies games to regulated slot sites in New Jersey and beyond.
Aristocrat slots: Aristocrat is one of Australia's oldest and best-known "pokies" manufacturers. As well as producing most of Australia's land-based pokie machines for casinos and clubs Down Under, Aristocrat also supplies its most popular games to the Las Vegas market. You can now play hundreds of top Aristocrat slots online and on mobile.
Bally: Bally has been producing land-based slots and online games for decades. Bally is one of a handful of providers that now sits under the Scientific Games umbrella.
bwin.party: bwin.party operates legal online casinos in New Jersey but also produces some of its own video slots.
NetEnt slots: Scandinavian developer, NetEnt, now provides legal and regulated games to the New Jersey casino market. NJ players can enjoy great 5-reel bonus slots and big progressives such as Divine Fortune.
NextGen slots: NextGen is a recognized brand in the online slots industry and forms part of the Canadian firm, NYX. NextGen first supplied legal online casino games such as Doctor Love and Mad Mad Monkey in New Jersey back in 2017.
IGT slots: IGT is one of the U.S.'s biggest and best-known slot providers. IGT's slots can be played widely at legalized online casinos in New Jersey and Delaware.
RealTime Gaming (RTG): RealTime Gaming is one of the largest offshore slot providers that caters for the U.S. market. RTG games generally feature 5 reels and some have progressive jackpots.
Rival Gaming: Rival Gaming started out in 2005 and has become one of the biggest U.S.-friendly online slot sites providers in the world. Rival Gaming is best known for its immersive i-Slots range of games.
WMS slots: Like Bally, WMS (Williams Interactive) was acquired by Scientific Games recently. WMS provides hundreds of land-based slot machines but has adapted many of its popular slots games for the U.S. market.
Choosing the Best Online Slot Site
At SlotSource.com, our experts unearth the very best online slot sites with the greatest games and promotions. Whether you're looking for a top regulated online casino in New Jersey, Pennsylvania or any other state with legal online casino gaming, we have it covered. Hey, it's tough to know what to believe when you are out there on the internet trying to do your own research. That's why we do the heavy lifting and you can trust our process to provide the best online slots.
It's important to do your own research when selecting the best online slots. You need to decide what you want to play, and what you want to get out of your gambling.
Do you want access to the biggest developers or the biggest progressive jackpots? Do you want to play free games on 3 reels or play 5-reel games for a cent a spin?
Luckily, at SlotSource, you can use our comprehensive list of slot sites to get to the best places fast. Sign up for free, claim a bonus and start your U.S. slots journey off the right way.
How you know online slots aren't rigged
Any online slot housed inside a regulated online casino will be 100% fair. Firstly, the US Gambling Commission (USGC) has strict licensing conditions regarding the setup of online slots. Secondly, each software developer and casino site must have their Random Number Generator (RNG) certified by an independent agency. In short, a company like eCOGRA will test an online slot's RNG to ensure it isn't rigged in any way so players can be fully confident their online slot games are fair.
---
In addition to reviewing and recommending the best online slots the web has to offer, slotsource.com also produces entertaining studies, reports and unique pieces of research which provide insight and information on a variety of interesting topics which appeal to slotsource.com visitors located across the United States. Check out the following:
---
FAQ
How old do I need to be to play online slots?
In general, you must be 21 or over to play at slot sites in the U.S. At many U.S.-facing casinos, you must provide a valid driver's license or passport scan to verify your age.
Do I need to sign up or create an account to play online slots?
Many online slot sites in the U.S. let you test out games for free without signing up first. However, for the full experience, we recommend you register legally with our top-rated casinos.
What's the minimum deposit required to play online slots?
Many real money slots can be played for as little as $0.01 a spin. However, a lot of our best online slot sites require a minimum cashier deposit of $10-20. You can usually cash out funds straight away once you have met any wagering requirements.
Is it legal to play online slots in the U.S.?
New Jersey, Delaware and Pennsylvania now have fully regulated and legal online slots gambling, and more states are due to follow. However, it is still possible to play slots online in other states.
How much can you bet on online slot games?
Stakes can vary hugely from game to game. In most cases, minimum bets are $0.01 a line, and you can usually play one payline if you choose. The max bet can be anywhere from $5 to $5,000, depending on the slot.
Can I play online slots on mobile devices?
Yes. Mobile slots let you play anytime, anywhere. Many of the newer video slots are programmed for instant access via a mobile browser like Google Chrome or Firefox. Mobile slots are specially adapted to fit the smaller displays, and buttons will be adapted for touch screens.
Can I win real money playing online slots?
Absolutely, and the range of prizes is huge as well. You can earn a few coins by landing a single payline or win a few hundred by hitting a free spins bonus. It is also possible in the U.S. to win millions of dollars on the largest progressive jackpot slots.
Are slots online fair?
Yes. Legal slots in the U.S. are audited by approved testing bodies such as eCOGRA or TST, and all legal online slot casinos are overseen by state regulators. Testing labs ensure that the game mechanics and RNGs (Random Number Generators) are accurate and totally fair on every spin. You will only find legal slot providers at SlotSource.com, unlike at illegal, offshore casino sites.