01 - Guide to the Best Casino Payment Methods
02 - Online Casino Payment Options
03 - How to Pick the Best Casino Payment Method for You
04 - Casino Payment Options FAQ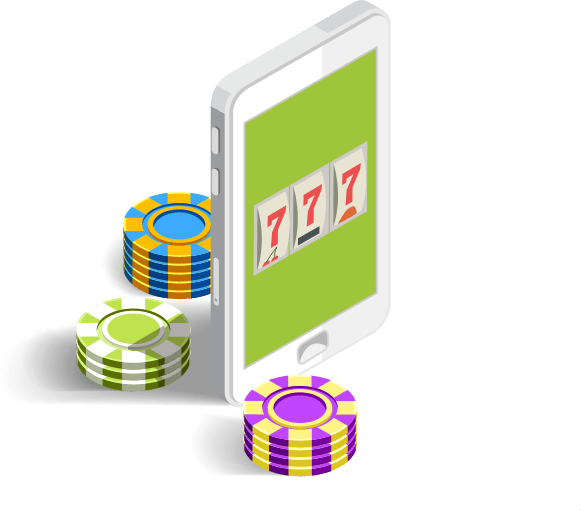 Guide to the Best Casino Payment Methods
Quick Navigation
Guide to the Best Casino Payment Methods
---
Online Casino Payment Options
---
How to Pick the Best Casino Payment Method for You
---
Casino Payment Options FAQ
---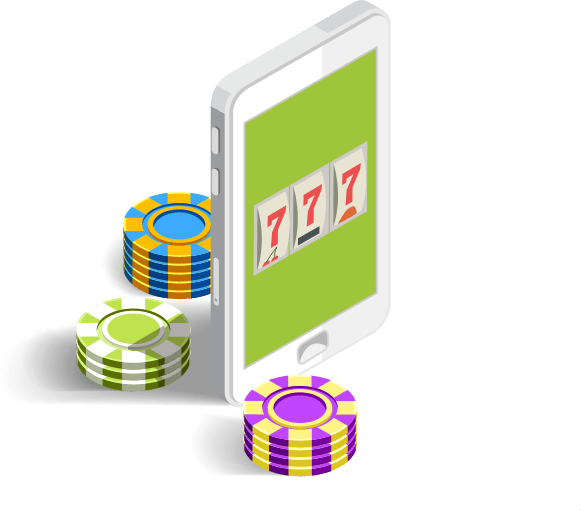 Guide to the Best Casino Payment Methods
There are many ways you can fund your online slots play in 2020, ranging from the virtual Play+ card to approved e-wallets, bank transfers, ACHs and credit cards.
The good news is that the best slots sites accept a wide variety of banking options. But it's important to pick the right casino payment systems for you.
Every banking method is different, and not every online casino accepts all of them. Credit cards have been fraught with issues and work only half the time, and we'll explain why that's the case in a little bit. That said, you can still use your credit card to fund a Play+ card, which works without issues.
So, it's a good rule of thumb to have several casino payment methods available in case you need a back-up. Let's explore the various options you have to make real money slots payments.
Online Casino Payment Options
Before you start playing the top real money slots, you will need to fund your account. Making a deposit should be quick and easy, and you likely won't pay a fee as casinos typically waive them. Let's take a look at some popular deposit methods you can use safely in the U.S.
Play+ & Other Prepaid Cards: Prepaid cards are a fast and easy way to fund your casino account, with many casinos offering their own version of one. One of the most popular is Play+, which is a virtual card that you can register for after you finish signing up for a casino. These are one of the best casino payment methods for U.S. players as acceptance rates are incredibly high. Just fund your prepaid card with your credit card and transfer cash to your online gambling account instantly.
VISA: One of the biggest card providers in the U.S., VISA allows for both debit card and credit card deposits. And when they work, VISA transactions are instant. The issue is that your financial institution (not the casino) may flag the transaction and deny it out of concerns over the most recent interpretation of the Wire Act or a misapplication of the 2006 federal Unlawful Internet Gambling Enforcement Act, which was intended to curb illegal betting and not the kind at the legal and regulated online sites reviewed at SlotSource.com.
MasterCard: MasterCard has the same benefits and drawbacks noted above with VISA. Card deposits are subject to top 128-bit encryption, and you may be charged a credit card fee to use MasterCard – assuming the transaction goes through. Until these issues get resolved, cards like Play+ are a more reliable option.
Discover: Discover is a credit card that is now accepted at many U.S. online casinos, though users face similar issues as with VISA and Mastercard. Minimum deposits with Discover are usually low, and there are rarely fees involved.
American Express: American Express is not widely available yet at U.S. online gambling sites, so it remains to be seen how reliable a method it will be. Maximum limits can be very high, and members can enjoy added benefits like cashback.
Common E-Wallets Accepted at Online Casinos
E-wallets as a whole are among the fastest withdrawal methods, making them extremely desirable to casino players.
PayPal: PayPal is by far one of the best casino payment methods for e-wallet users, making PayPal casinos extremely popular. Fund your slots casino account instantly via a single online wallet and enjoy safe banking every time.
PayNearMe: This method is growing rapidly in popularity. Online casino players can go into any one of thousands of participating 7-Elevens, CVS pharmacies or Family Dollar stores and deposit funds into their casino account, but only in-person and with cash.
Neteller: Neteller is a leading e-wallet provider in Europe that is accepted at some U.S. online casinos. A single Neteller wallet lets you deposit and withdraw funds and you'll never have to share important credit card information with the gambling site.
Skrill: Also big in Europe but with a smaller footprint in the U.S., Skrill allows instant transactions to and from an online casino account. Fund your Skrill wallet by credit card, check or bank transfer, and use Skrill 1-Tap or Skrill Rapid Transfer for even easier payments.
ecoPayz: ecoPayz is an online money transfer service that allows secure payments from your card or bank account to a casino cashier account. Use the ecoCard prepaid card offline or access an ecoAccount to handle all your gambling payments in one place.
Common Offline Payment Systems Accepted at Online Casinos
ACH: ACH (Automatic Clearing House) is an approved online checking service that lets you transfer funds straight from your bank account. It's terrific for VIPs and other high-deposit players as well as being easy, fast and hassle-free.
Online Banking Transfer: A bank wire is one of the safest and most reliable casino payment options in the U.S. Transfer funds direct from your checking or savings account straight into your gambling account. No card is required and you can make withdrawals, too.
eCheck: An eCheck is an electronic check that lets you make gambling payments online. Use your bank routing number to send cash direct from your savings or checking account.
Cryptocurrency
No legal U.S. slots casino sites will allow you to make deposits using cryptocurrency, so if you see the sites accepts it, you know you are visiting an illegal, offshore casino. Find a legal one licensed in your state instead. Read the review here at SlotSource.com to find one that is best for you, and use Play+, PayPal, ACH or another method to fund the account and start spinning those slots.
How to Pick the Best Casino Payment Method for You
With so many online casino payment options available, how do you make the right choice when depositing funds? Sometimes, choosing a payment solution comes down to necessity. You may only have one or two options depending on where you live and the casino sites you choose.
But often, you may have up to a dozen different casino payment systems to choose from. Think carefully about what method is best for you, look for transaction fees, and do the homework before you sign up to a casino.
Some things to consider:
Minimum and maximum limits: The online casino deposit limits for various payment methods can vary hugely. Online sites will also impose their own upper and lower limits. Work out what your budget is first, then check the casino's banking page to see what option is best for you.
Speed of transaction: Most online casino payment options allow for instant banking in 2020. You can be spinning slots within a few seconds. But when it comes time to withdraw, be prepared for a processing period.
Many U.S. casinos will impose a 48-hour process time to give players the option to reverse the withdrawal. Additional bank and card checks can add days to your cash-out request. Some options, like e-wallets, are much faster, so you need to make a careful decision on what payment method to select.
Acceptance rates: In regulated states such as New Jersey, there are still huge issues with credit card acceptance on casino sites. That's why we so strongly recommend getting a Play+ card and using your credit or debit card to fund it. But if you want to use credit cards, it's worth having a back-up option such as an e-wallet to deposit and withdraw. Remember, many top casino sites accept PayPal, too.
Anonymity: Making a gambling deposit in the U.S. usually has a trail. Luckily, some of the best casino payment methods allow you to make totally safe and anonymous transactions. That's a big deal for a lot of players who don't want to be sharing private information with multiple casinos.
Safety and security: No one wants to lose cash when using casino payment systems. Whichever deposit method you select, make sure it carries the right encryption protocols to avoid fraud and theft. Online slot casinos you'll find reviewed here are all licensed, regulated, legal and secure, unlike illegal, offshore casinos.
Bonus eligibility: When you gamble for real money online, you can get access to some of the best slots bonuses around, including free spins. But depositing with some casino payment methods will make you ineligible for a bonus promotion. Always check the terms and conditions before you hit the cashier's page.
Casino Payment Options FAQ
Which Casino Payment Method is the Fastest?
Play+ and e-wallets tend to be the fastest, and in theory card payments should be, too. However, the uncertainty of success with credit and debit cards is a good reason to go with one of the first two if you are looking for speedy transactions. You can have access to your money instantly. However, card withdrawals usually take 3-5 business days, assuming your financial institution can process it, because of bank checks and processing times.
Which Casino Payment Option is the Safest?
Leading credit and debit card providers have the latest 128-bit encryption security added to every payment. Wire transfers and ACH are also subject to your bank's strict security protocols. PayPal and other e-wallets are secure as well.
Are the Withdrawal Methods and Deposit Methods Always the Same?
No. Some online casinos may have a smaller range of cash-out methods compared to their deposit options. Be prepared to use one payment method for deposits and another for withdrawals.
How Fast Can I Cash Out My Winnings?
Typically, e-wallets are the fastest online casino payment options for making withdrawals. Funds can appear within 1-2 days. Card withdrawals can take 3-5 business days, while wire transfers can take up to 7 business days. A U.S. check cash-out may take weeks to reach your bank account.
Contributors
Michael Kates
Michael Kates
Reviewer since August 2020
More than 30 years working in online gaming and journalism. I hope to explain the growing US online casino market to help those new to internet gambling have a better understanding.
Interests: Online slots casinos, Online gaming legislation, Online slots