01 - What are Free Slots?
02 - Why Play Slots Online for Free?
03 - Different Types of Free Slots
04 - Best Software Providers for Free Slot Games
05 - How to Play Free Slots Online
06 - What to Remember When Playing Free Online Slots
07 - Free Slot Games FAQ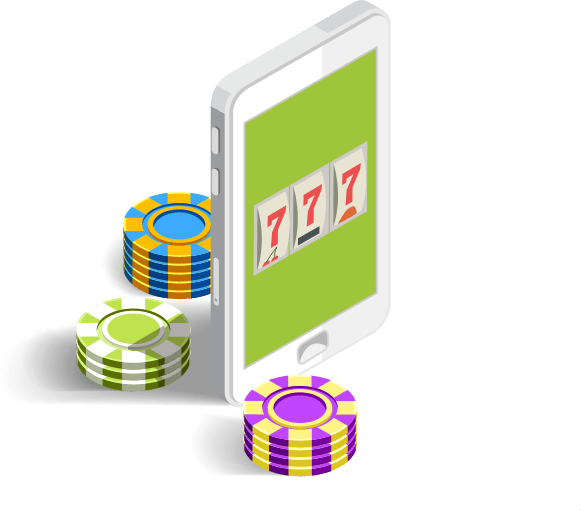 What are Free Slots?
Quick Navigation
What are Free Slots?
---
Why Play Slots Online for Free?
---
Different Types of Free Slots
---
Best Software Providers for Free Slot Games
---
How to Play Free Slots Online
---
What to Remember When Playing Free Online Slots
---
Free Slot Games FAQ
---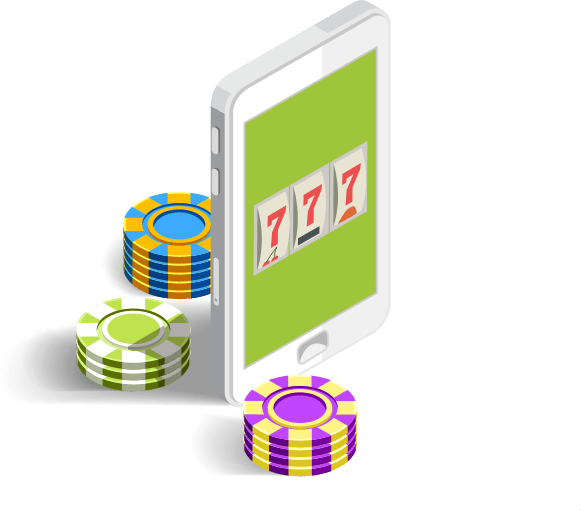 What are Free Slots?
In all land-based casinos, you can only play slots for real money. There are no free-play versions at all.
Most online casinos, however, offer hundreds of free casino slots to try out. You will be awarded play credits to use on the games. You won't win actual money ,but the game mechanics and bonus features are the same as the real-cash versions.
It's easy to start playing free slots. Log in to your account and head to the casino lobby. You will find Demo Play or Free Play in the slots lobby. Select a slot and load it in your browser. Some casinos even let you play free slot machine games without having to log in first.
Why Play Slots Online for Free?
There are many benefits to playing free casino slots. You don't have to spend a dime, and it's a great way to try out dozens of top games. Let's round up our top-5 list of reasons:
Experience the thrill of real money gambling without paying: With free slots, you can enjoy the excitement of casino gambling with none of the risk. The graphics and gameplay of a free slot is exactly the same as its real-money partner. The only difference is you can't walk away with real cash.
Try a new release before you buy: Hundreds of new slots are released every year. Not all the latest releases are good, so playing free online slots is a great way to test them out. You can see how the game plays in practice and work out if the hit rate is good enough.
A more relaxed betting experience: Land-based casinos can be intimidating places to play slots. The beauty of free slot machine games is that you can play in the comfort of your own home.
You can test multiple slots games at once: The casino will provide you with play credits when you try free slot games. That means you can test a few slots at once to save time. Just select the slots you want to play from the game lobby and load them in separate browsers.
Claim a no deposit slots casino bonus: You can also win real money by playing free online slot machines. No deposit bonuses give you the chance of winning cash without transferring any funds. Simply sign up and opt in to the promotion, then play your favorite slots and keep what you win. You can also earn a free spins bonus when you sign up to a casino. Play a few dozen free spins on a nominated slot. You'll get to keep your winnings if you wager them enough times on other casino games.
Different Types of Free Slots
There are plenty of free online slot games you can try these days, from classic slots to 3D. Here are some of the most popular game types.:
Classic Slot Games | Classic slots feature nostalgic symbols such as fruit, bells and 7s. They also feature minimal paylines and bonus features.
Video Slots | Video slots have more reels, more paylines, and more bonuses. You will normally play video slots across 5 reels and there will be at least one bonus round like free spins.
Fruit Machines | Fruit machines, or AWP (Amusements With Prizes), are usually played across 3 reels. They may include a simple trail bonus, nudges or a hold feature.
3D Casino Games | 3D slots take online gaming to the next level. Games have cutting-edge graphics and sound, plua innovative bonus features.
Progressive Slots | Progressive slots feature special linked jackpots which can be won at random or by triggering a bonus game.
Best Software Providers for Free Slot Games
Many of the world's best software developers provide free casino slots. You will find these leading providers at our top-rated casino sites.
NetEnt: The European developer has pioneered some of the best online slots of the past 20 years. You can try out NetEnt's branded slots and progressives for free at most U.S. online casinos.
IGT: IGT is one of the leading casino slots developers. You can try many of IGT's best free slot games legally and safely at online casinos in your state.
WMS: Williams Interactive has adapted many of its popular Las Vegas video slots for online casinos. You can play for free or spin the reels for just a few cents.
Bally: Bally is one of the longest-running slots developers in the U.S. Many of Bally's big progressive slots are now available online. The good news is you can test all of Bally's games out for free first.
RTG: RealTime Gaming (RTG) has one of the largest portfolios of free online slot machines in the U.S. RTG slots are known for their simplicity, easy gameplay and great payouts.
How to Play Free Slots Online
It's easy to play free slot machine games without downloading or registration. Just choose one of our top-rated casinos and sign up. The process is quick, and you can be playing great slots in minutes.
Step 1: Select an online casino
Choose a casino from our experts' recommendations on these pages. It's important to go for a casino that's legal where you live to ensure it is regulated, licensed and safe. Don't make the mistake of playing at an illegal, offshore online slots site that doesn't have the same safeguards or assurances.
Step 2: Create a username and password
The registration process at most casinos is quick and painless. Create a unique username and enter information such as your name and address. You may have to provide the last four digits of your Social Security number and other identifying information.
Step 3: Find the slots lobby
Before you play real money online slots, you may have to upload a scan of your passport or driver's license. However, you can normally start playing free slot machine games right away.
The free slots lobby will be full of games. You can filter the slots by theme, provider or game style. You can also add slots to your Favorites list for easy access later on.
Step 4: Playing the Games
Find a slot game you like and click on the "Demo Play" button, if available. The slot will load instantly in your web browser. Make sure Google Chrome or Safari is up to date. You may also have to install or update Adobe Flash.
Most free slot games are powered by HTML5. Your web browser should be able to handle most new slots. It's worth remembering that in 2020, many browsers will stop supporting Adobe Flash, so it's important to find the best HTML5 slots to play.
What to Remember When Playing Free Online Slots
It's easy to get up and running playing free online slot games. Here's how to get the most out of your free-play gaming.
In free online slots, you can never win real money. Instead, you play for fun and practice with play credits that can be used for as long as your session is open. Credits can't be banked or cashed in.
In a progressive jackpot slot, you will never be able to win a jackpot by playing the demo game. However, in most other regards, the slot plays exactly the same as the real money version.
What's important to remember is that the RTP (Return-to-Player percentage) in a free-play slot might be different to the one in a real-money slot.
Slot providers program games to pay out at a certain frequency. The more high-paying symbols there are, the higher the RTP. A slot with an RTP of 95% will pay out on average $95 for every $100 wagered. However, some free-play versions have a payout skewed in favor of the player. This is to make the games more interesting for gamblers who want to play online but not risk real money.
If you are looking for slots to play, it's vital you test out all new slots with a demo version first. Get a feel for the mechanics and bonus triggers before committing your bankroll.
Are free slots really free?
Yes. You never have to deposit real money to play free casino slots online.
Do I need to download or register anything to play free slots?
Some casinos will let you play free slots games without signing up first. However, many legal online casinos in the U.S. will ask you to register first.
What are the best free online slots games?
Free slot machines can vary depending on the developer and gameplay. The best games have lots of bonuses, slick animation and good reel mechanics.
Are there any fees with free online slot games?
No. You can play free slots games with no charge.
What are the advantages to playing free slots?
Free slot games give you the opportunity to test them out at an online casino without risking any money. You can experiment with a bonus feature or bankroll plan before committing real cash.
Are free slot machine games the same as real money slot games?
Most free casino slots operate in exactly the same way as real money versions. The RTPs (Return-to-Player percentages) and mechanics are the same. However, free-to-play versions are sometimes altered to make them payout more regularly.
Do I need Flash for free online slots?
Many online slots require Adobe Flash to work in a browser. HTML5 slots use the browser's in-built software to work. It's good to have Flash installed and updated on your system.
Can I use mobile devices to play free online slot machines?
Yes. Many top free slots have been specially adapted to work on smartphones and tablets. Often you can download slots straight to your portable device to play online.
Can I win real money from free slot games?
No. In free online slot machines you only win play credits. It's fun, just not profitable.
Are bonuses available for free casino slots?
Many casinos with the best slots bonuses reward you with free bonus spins on popular games. Play your bonus spins to collect winnings. You must then wager your winnings several times over before withdrawing them from your account.
Contributors
Jim Tomlin
Jim Tomlin
Reviewer since November 2018
More than 20 years of experience in online gaming and journalism. I've tested, played and reviewed a multitude of slot games, looking for the best one for you that that differentiate them in terms of themes, features and jackpots.
Interests: Slot games, Slot casinos, Slot news