Where in America do you have a better chance to hit the jackpot, and which states are unluckier than a broken mirror? Slotsource.com have discovered the luckiest states, where you don't have to rely on four leaf clovers or horseshoes to be in with a chance of winning big.
There must be something about that Empire State, because New York comes out on top as the luckiest state in America, with the highest number of jackpot wins in the US, a respectable number of Powerball wins, and a strong happiness index.
If you're wondering where Las Vegas ranks for luck as the gambling capital of the US, keen gamblers might be disappointed to know that Nevada is surprisingly low on the list – right at unlucky number 13.
The next time you enjoy a bit of good luck, spare a thought for Alabama, the unluckiest state in the US. And there's not much more luck going around in Mississippi and Ohio, where you've got a worryingly high chance of being injured in bad weather.
Discover the luckiest states, and keep your fingers crossed that some of that luck comes your way the next time you visit!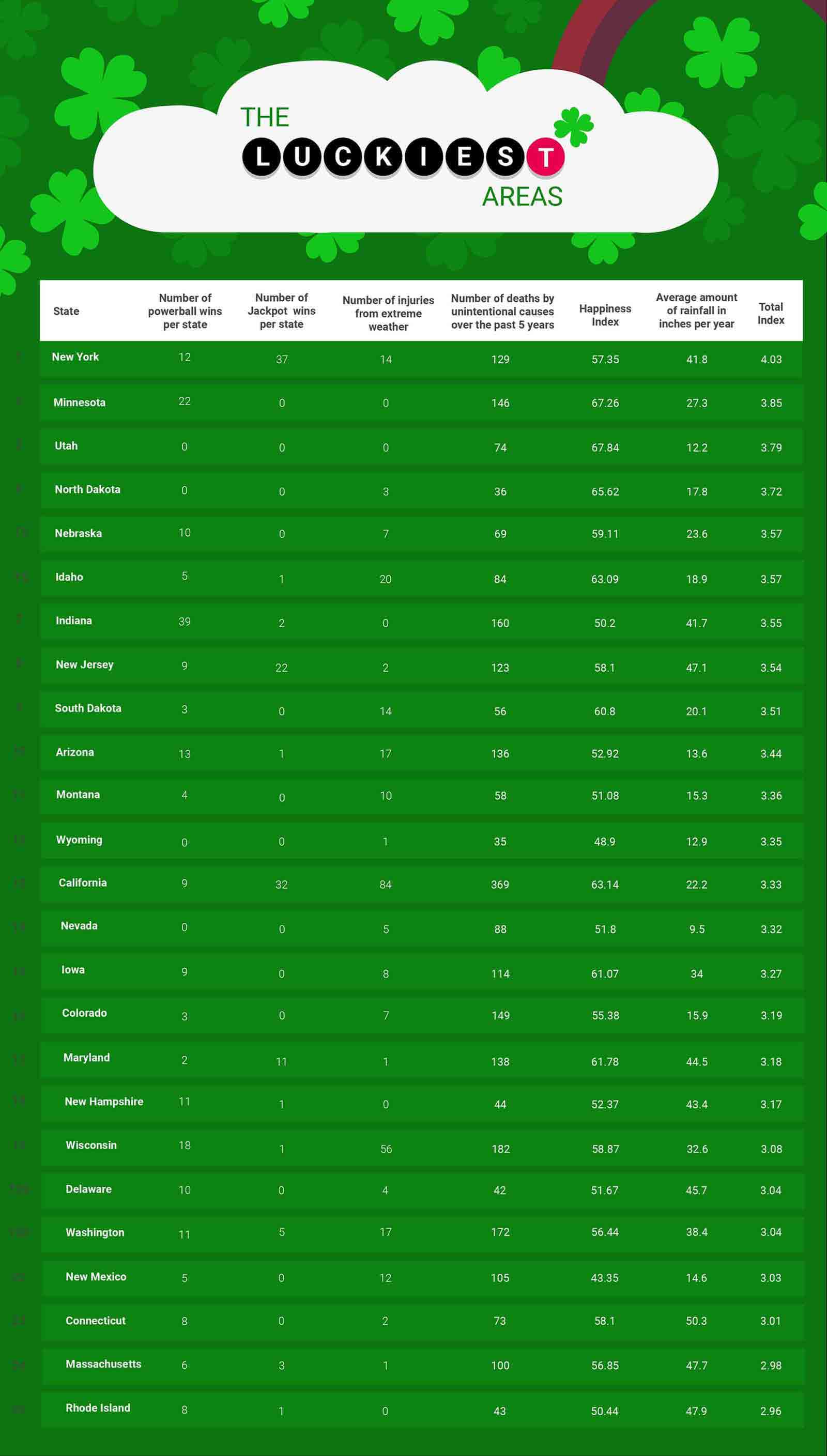 Methodology
For each state, we looked at the number of Powerball and Jackpot wins per state, the state Happiness Index, the average amount of rainfall in inches, how many injuries are caused by extreme weather and the number of deaths from unintentional causes in the last 5 years to determine which state is the luckiest.
Check out SlotSource.com's other studies here: