01 - Start
02 - How We Picked the Best Prepaid Card Casinos
03 - What is a Prepaid Card & How Does it Work?
04 - Types of Prepaid Cards You Can Use
05 - How to Make a Deposit Using a Prepaid Card
06 - Can I Withdraw Money Using a Prepaid Card?
07 - How To Get a Prepaid Card
08 - Other Payment Solutions to Consider
09 - Prepaid Card Payment Solution FAQ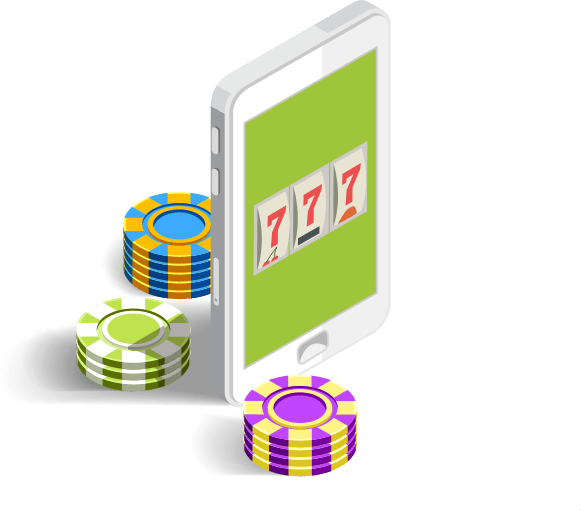 Quick Navigation
Start
---
How We Picked the Best Prepaid Card Casinos
---
What is a Prepaid Card & How Does it Work?
---
Types of Prepaid Cards You Can Use
---
How to Make a Deposit Using a Prepaid Card
---
Can I Withdraw Money Using a Prepaid Card?
---
How To Get a Prepaid Card
---
Other Payment Solutions to Consider
---
Prepaid Card Payment Solution FAQ
---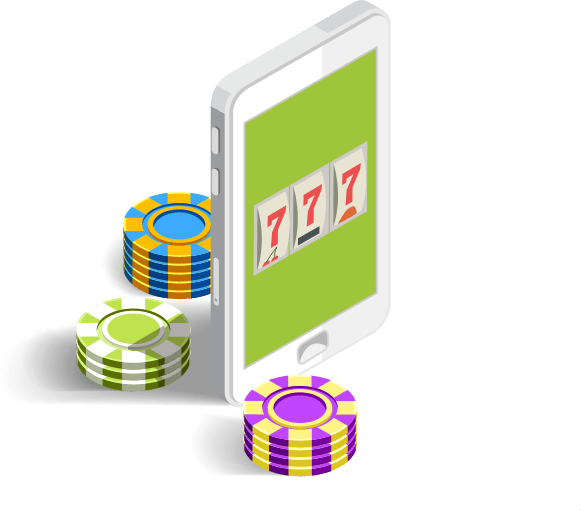 Prepaid cards are being used more than ever for online financial transactions, and many online slot players are turning to popular prepaid cards to fund their online casino accounts, too. That's why we've created a list of the best legal, licensed and regulated casinos that accept this payment method, which include virtual prepaid cards such as Play+, one of the most popular payment and withdrawal options for casino players and one of the most preferred third-party services accepted by the best casinos. In fact, it was created for this very purpose.
Using prepaid cards is something with which you are probably already familiar because, once you purchase the prepaid card and load funds onto it, it's used almost exactly like any debit card you might already have in your wallet. The difference of course is debit cards typically draw out of your checking or savings account while a prepaid card had a finite sum of money put on it.
However, what's not quite as easy and straightforward is finding the highest quality casinos in your state that accept these reloadable prepaid cards as a payment method. But that's where we come in. Our experts have compiled and reviewed the top online slot sites that accept prepaid cards to help make the process seamless and get you gambling on your favorite online slots quickly.
How We Picked the Best Prepaid Card Casinos
Not all lists of best prepaid card casinos are created equal. We take great pride in diligently reviewing casinos and focusing our attention on the most important parts of the online casino experience, including how a site's security rates, how fast payouts are and the overall quality and quantity of games offered. Our list of best prepaid card casinos only includes the casinos that meet our high standards. Check out our reviews and you'll see what we mean, then sign up, collect a welcome bonus and start playing for real money.
The most important things we consider when recommending an online slots site:
User Experience: Registration should be a simple, fast process. Withdrawal times should by reasonable. There should be betting limits that appeal to every type of slot player. Customer support should be responsive to players' needs.
Welcome Bonus: We look at all the details to make sure the offers are generous and fair, whether they be a deposit match, a no-deposit bonus or free spins.
Security: Every site recommended here is licensed in the state they operate. Playing slots on a properly regulated site ensures the games are legit and provides protections to players. That's not the case with unregulated offshore casinos, which operate with no oversight.
Slot Variety: Recommended sites have varieties and themes sure to appeal to all levels of slots players. There should be slot games from the catalogs of all the top software providers.
What is a Prepaid Card & How Does it Work?
The prepaid card industry traces its roots back to the first gift cards that popped onto the shopping scene back in the 1970s. Today, pre-paid cards are widely used throughout the world and offered by a host of financial institutions.
Prepaid cards have to be purchased and loaded with funds before they can be used. After adding funds, the account holder typically receives a physical card that usually looks and functions like a credit or debit card. However, there are also virtual prepaid cards (such as Play+), which you can register for on the casino sites after completing your registration. You then can use various methods, including a credit or debit card, to fund or reload that virtual card.
Types of Prepaid Cards You Can Use
While there are many different merchants and credit card companies that offer a wide variety of pre-paid cards, there are generally only two different types of cards available to consumers: closed system and semi-closed system cards.
Closed System Prepaid Cards: Sometimes called closed-loop cards, these are issued by the store or merchant and can only be used for shopping with that specific retailer. One of the identifying features of this type of prepaid card is that it's common to see them issued in preset fixed amounts decided by the issuer. Sometimes these are called gift cards, and they usually cannot be redeemed for anything other than merchandise or store credit. Do not get these if you wish to play online casino games unless it is offered by the casino itself.
Semi-Closed System Prepaid Cards: Also referred to as semi-closed-loop cards, these are purchased at various merchants and feature a logo of a financial institution (i.e. Visa, Mastercard, American Express) on the card. This type of prepaid card can be used anywhere the card's brand logo is accepted. These prepaid cards can be used at any online casino site that accepts those forms of payment.
How to Make a Deposit Using a Prepaid Card
Step 1: Open Your Casino's Dashboard
Go to your online casino's account and look for the cashier page. The cashier page is typically located on the dashboard or in the account info section. Find the option that allows you to make a deposit, and select that option to fund your account.
Step 2: Select Option for Credit Card Deposits
Online casinos offer many different payment options, so look for the option to use your prepaid card and select that option to make your online casino deposit.
Step 3: Enter Prepaid Card Info
Next, you'll want to enter the amount you intend to deposit as well as all the necessary information the online casino needs to process the payment. In order to use your prepaid card to fund your account, the casino will usually ask for the prepaid card number associated with the account and other relevant information. Simply follow the instructions on your screen and submit the information as requested.
The maximum amount you can deposit per day via your prepaid card varies by casino and card issuer, and the same goes for the 30-day maximum limits. Be sure to read the limits set forth by each before attempting to fund your account.
Step 4: Complete Deposit
Once you have entered all the necessary information and have clicked the submit button, you should be redirected to a page which tells you whether the payment was accepted. If it was, you'll be able to start playing your favorite online slot games instantly. If not, follow the on-screen instructions for help on completing the process. Remember that prepaid cards are loaded with specific dollar amounts so you can't fund your casino account with more money than is available on the card. When in doubt, contact customer support at the online casino.
Can I Withdraw Money Using a Prepaid Card?
Most online casinos only allow prepaid card use for making deposits, not to withdraw funds. That's why we strongly recommend using Play+ as your prepaid card option. Play+ allows fast deposits and easy withdrawals, and it's widely accepted by the best online casinos in the U.S.
If you don't use Play+, you'll probably have to set up another way to make withdrawals from your casino account. Some of the methods used include connecting to your bank account for wire transfers and PayPal.
How To Get a Prepaid Card
You can purchase a prepaid card from many different places, including online, over the phone and in-person at most stores. Traditionally, the most popular method of purchasing prepaid cards was simply going to your favorite retail location and purchasing a semi-closed system prepaid card there that is backed by one of the widely-accepted credit card companies such as Visa or Mastercard.
The most common way to add funds to the account is simply to either purchase one with a preset total or tell the person behind the counter how much money you want to put on it. After that, pay the merchant for the card plus a small fee charged by the card issuer just as you would pay for any other item at the store (via cash, check, credit or debit card).
Easier still for casino and slots players are the virtual prepaid cards, the top option when playing at an online site that accepts Play+. As we indicated, you register for it after signing up at the site, and you can use your credit or debit card to fund the account online.
Other Payment Solutions to Consider
In addition to prepaid cards, there are many other ways to add funds to your online casino account. These other options are listed below.
PayPal | One of the most popular payment solutions in today's online world, PayPal allows casino players to make deposits and withdrawals through one simple solution. PayPal is widely accepted by online stores and casinos alike. It's a terrific method for those who do not like virtual prepaid cards.
Online Bank Transfer | Some casinos allow players to schedule deposits the same way you might schedule bills to be paid through your bank's website. This method is a little slower than most others in that it can take up to five days for payments to complete. High rollers like this method as it allows for higher limits.
ACH | This is a type of electronic transfer that allows you to move money from your bank to the online casino via instant e-check. ACH stands for automated clearinghouse, which refers to the name of the process used behind the scenes by computers. This option is also sometimes called an EFT, or electronic funds transfer. This is a great method for players who require higher limits, though they do take longer to complete than other transactions, muck like bank transfers.
Skrill | Skrill is a popular third-party e-commerce solution that allows payments and money transfers online. Many gamblers like it because their Skrill account can then be linked to several different payment methods at once, including bank accounts and credit cards.
Prepaid Card Payment Solution FAQ
How quick are payments using prepaid cards?
Payments made to casinos through prepaid cards are fast compared to other methods. In fact, so long as the payment is accepted by the online casino, you'll see the funds transfer right away, which means you'll be able to start playing real money slots and other online casino games more quickly.
Are prepaid cards safe?
Prepaid cards are safe to use because they guarantee fast and reliable transactions with your favorite online casinos with the added security of protecting sensitive private data such as your banking information and billing address.
Do prepaid cards allow online casino payments?
Many of the best online casinos in the U.S. allow casino payments via prepaid cards. Be sure to go over our list of the very best options so you can be sure to pick the best prepaid card casino for your specific needs and wants. Reading the reviews here at SlotSource.com is a great way to sort through the choices.
Are there fees involved with prepaid cards?
There's usually a nominal fee and some prepaid cards add fees onto specific actions such as withdrawing the money loaded onto the card at an ATM. However, when it comes to making deposits with online casinos, there usually aren't extra fees added to the transaction by the operator or the financial institutions that issue the card.
Do I need to create an account to use a prepaid card?
Part of what makes prepaid cards so safe and effective is that there is no need to create an account to make deposits with them at online casinos. Instead, once you make the deposit at the casino, the funds are conveniently linked to your casino account and ready for use without having to link your bank account or credit and debit cards.
Contributors
Michael Kates
Michael Kates
Reviewer since August 2020
More than 30 years working in online gaming and journalism. I hope to explain the growing US online casino market to help those new to internet gambling have a better understanding.
Read More
Interests: Online slots casinos, Online gaming legislation, Online slots