01 - Start
02 - How We Picked the Best Play+ Casinos
03 - What is Play+ & How Does it Work?
04 - How to Deposit With Play+
05 - Other Payment Solutions to Consider
06 - Play+ Payment Solution FAQ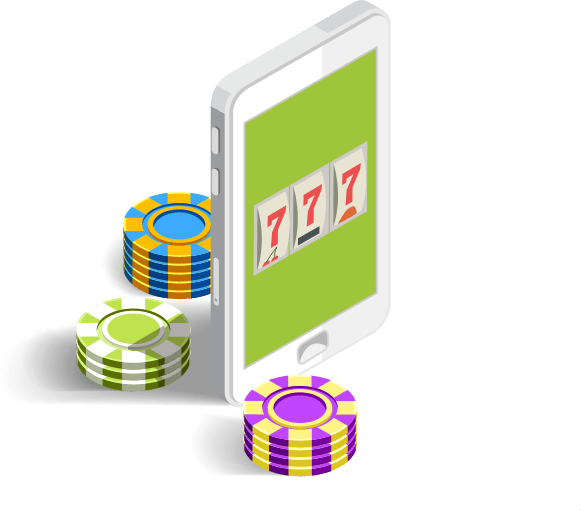 Quick Navigation
Start
---
How We Picked the Best Play+ Casinos
---
What is Play+ & How Does it Work?
---
How to Deposit With Play+
---
Other Payment Solutions to Consider
---
Play+ Payment Solution FAQ
---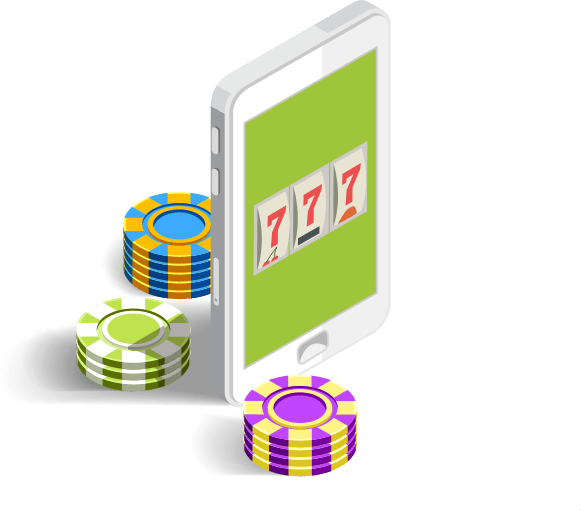 Play+ was created with the player in mind. It is one of the best payment methods available to online slot players. Play+ was developed as a virtual prepaid card to enable users to deposit via Visa, Mastercard or Discover because of issues with banks and other financial institutions not supporting credit card deposits properly. It is simple to use and flawless in its effectiveness, which is why more and more online slots casino sites offer it as an option. Not only can you deposit with Play+, you can also withdraw funds onto the card and access your money from an ATM.
How We Picked the Best Play+ Casinos
The top Play+ casinos were selected by our team of experienced online slots players. We've reviewed everything from their real money online slots to their user interface, customer service and payout times before offering recommendations.
All of these casino sites are licensed, legal and regulated in the states they operate in, ensuring a safe casino experience available while playing many of the slot games and casino games available in the US. We've also assessed their promotions, comparing each to the best slots bonuses available online.
As you can see, we judge them on a range of strict criteria to ensure they are trustworthy and worth your time. Among the most important factors:
Welcome Bonus: It needs to be more than just generous. The playthrough requirements must be reasonable and attainable.
Slot Variety: The top software providers should all be available, and there should be a wide mix of themes and varieties of slots to appeal to a broad swath of players.
User Experience: This is the complete package. Registration should be painless, and withdrawal times should be fast. Betting limits should appeal to the occasional player and the high rollers. Customer support must be professional and knowledgeable. And resources to promote responsible gambling and aid those who fear they may have a problem must be available.
Security: Every site recommended here will be licensed and regulated by the state's regulatory body in which they operate. That means you have recourse if there are issues, unlike offshore casinos that operate with no legal oversight.
What is Play+ & How Does it Work?
A Play+ prepaid card allows players to manage their betting funds at an online casino that offers it. This card can be used to pay for all your casino gameplay with funds you've loaded on to it with credit/debit cards such as Visa, MasterCard and Discover. It also allows a player to withdraw funds directly onto the card and access that money at an ATM or wherever Discover is accepted.
While credit cards are often listed as an accepted payment solution at many online casinos, the truth is these transactions are often flagged – up to 50% of the time. That's not the fault of the casinos, but rather your bank blocking the transaction either out of an abundance of caution over the latest interpretation of the Wire Act or wrongly applying the 2006 federal law meant to curb illegal betting. Play+ allows you to bypass these problems by letting you indirectly fund your gaming with your credit cards (as well as PayPal and other options) with the virtual prepaid card serving as the conduit.
How to Deposit With Play+
Making deposits at online casinos offering Play+ is straightforward since the card is connected to the very platform. Follow the steps laid out below to deposit with a Play+ card. You can access Play+ on your computer or mobile device.
Step 1: Register With An Online Casino That Offers Play+
You can't sign up for the prepaid card without a casino account first, so go through the registration process and set up your account. Once that is completed, you'll need to fund the account.
Step 2: Look for Play+ or Prepaid Under Cashier
After you registered at the online casino, go to the cashier page through your account page or any of the quick links from the homepage. Once at the cashier, select deposit. Some sites will give you the option right away to select Play+.
Step 3: Select Play+
The casino site will redirect you to Play+ to create an account that is linked with that casino. This can be a little confusing, in that you will see "add funds" and a big plus sign. But clicking on that plus sign will get you nowhere. In small print below the plus sign is a link to register for an account. Click that and follow the prompts to create a Play+ account.
Step 4: Add Funds
Pick the amount you want to add to your Play+ card, then enter the details of the credit/debit card that you're using and select Add Funds to load your card.
Step 5: Complete Deposit
Once your Play+ card is loaded – which should be immediate – transfer your funds from the card to your casino account from the online gambling site's Cashier page. Typically, the minimum deposit with this method is $10 and the maximum amount is $25,000 for the standard program and as much $100,000 with the VIP program.
Other Payment Solutions to Consider
Play+ is one of the most convenient payment solutions offered by online casinos, but there are other options to consider as well when making a deposit or withdrawal, ranging from popular e-wallets to ACH e-check and wire transfers for VIPs looking for larger limits.
Play+ Payment Solution FAQ
Can I withdraw money using Play+?
Yes, you can withdraw your money with your Play+ card. To make withdrawals with a casino's Play+ card, select it from the platform's list of methods for withdrawing your winnings on the casino's cashier page. You can access your cash by taking your Play+ card to an ATM.
How do I create a Play+ account?
You can create a Play+ card with casinos that offer the payment program after you have registered for an account at that casino. Once registered at the casino, make sure you are logged in and look for Play+ and follow the prompts to enroll.
How do I fund a Play+ account?
Adding funds to your casino accounts with a Play+ card is quick and simple. Once enrolled in Play+, add funds by following the prompts and select Visa, MasterCard, Discover, PayPal or whatever option you want to fund the account. You can then transfer funds to your casino account and start playing.
How quick are payments using Play+?
Deposits to online casinos made with a Play+ card are processed instantly, getting you on that slot machine and looking to win quickly.
Is Play+ safe?
One of the biggest benefits of using a Play+ card to complete casino payments is the level of safety it provides players. It is FDIC insured, meaning your money in the reloadable account is as safe as in a bank account.
Does Play+ allow online casino payments?
Yes, Play+ allows you to make casino payments specific to the operator your account is with. The payment option can be used to make online deposits and withdrawals.
Are there fees involved with Play+?
Although it's unlikely for a casino to charge you any fees for making payments with its Play+ card, your bank may still charge fees, so you need to check with your financial institution.
Do I need to create an account to use Play+?
Yes, if you want to use a Play+ card, you must have a Play+ account specific to that casino first. And before that, you must have an account for playing real money games with that casino.
Contributors
Michael Kates
Michael Kates
Reviewer since August 2020
More than 30 years working in online gaming and journalism. I hope to explain the growing US online casino market to help those new to internet gambling have a better understanding.
Read More
Interests: Online slots casinos, Online gaming legislation, Online slots