01 - Start
02 - How We Picked the Best PayNearMe Casinos
03 - What is PayNearMe & How Does it Work?
04 - How to Deposit with PayNearMe
05 - Can I Withdraw Money Using PayNearMe?
06 - How to Create a PayNearMe Account
07 - Other Payment Solutions to Consider
08 - PayNearMe FAQ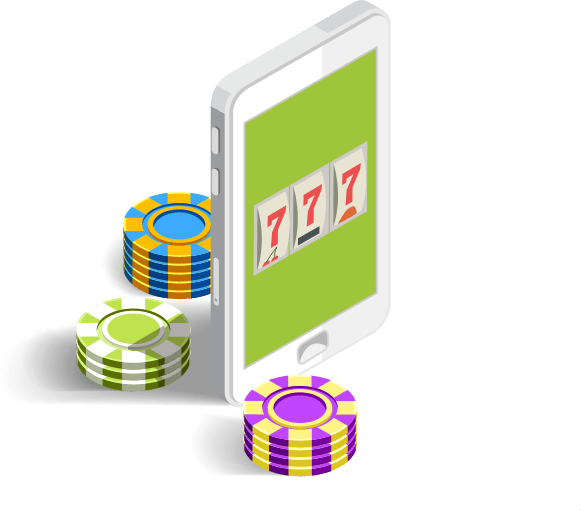 Quick Navigation
Start
---
How We Picked the Best PayNearMe Casinos
---
What is PayNearMe & How Does it Work?
---
How to Deposit with PayNearMe
---
Can I Withdraw Money Using PayNearMe?
---
How to Create a PayNearMe Account
---
Other Payment Solutions to Consider
---
PayNearMe FAQ
---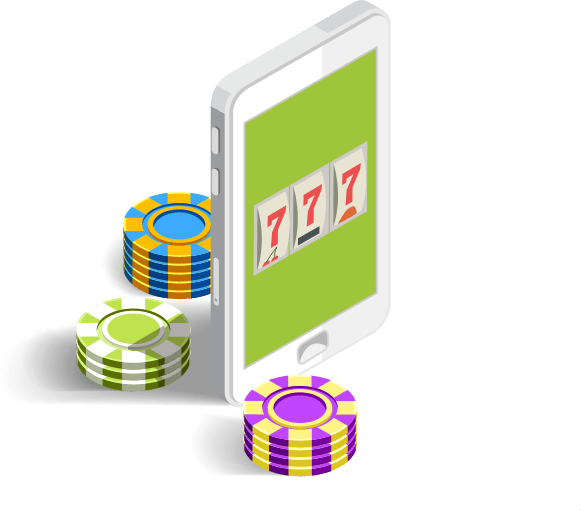 PayNearMe lets you deposit funds directly to your online casino account using cash at thousands of participating 7-Eleven, CVS Pharmacy and Family Dollar stores. PayNearMe offers players an in-person solution that boasts a nearly 100% success rate, unlike some online casino payment options, such as credit cards, that can fail.
Below you will find a list of the best real money slots online casinos that take PayNearMe deposits as well as an explanation of all you need to know about this fast, reliable and secure payment method for online slots sites.
How We Picked the Best PayNearMe Casinos
The casinos listed here are the best online gambling sites that also accept PayNearMe. Our team of experienced online gamers evaluated all that matters most to slot spinners like you, including testing platforms and the casino app for all the top real money sites.
We've also explored every critical aspect of these online gaming sites from the games to their payout speeds and overall security. We've even appraised the deposit bonus and other promotional offers available at each site and compared them to the best slots bonuses online.
The key things we look for before recommending an online site:
User Experience: Registration should be painless and there should be plenty of banking options. Withdrawal times should by reasonable. There should be betting limits that suit every slot player, and customer support should be easily accessible and responsive to needs.
Security: Every site recommended at SlotSource.com is regulated and licensed in the state they operate. That afford protections to players if issues arise. That's not the case with unregulated offshore casinos, which operate with no oversight.
Welcome Bonus: Do they offer a deposit match? What about free spins? Are they restrictive on which games apply to playthrough requirements? We look at all the details to make sure the offers are generous and fair.
Slot Variety: The best sites have themes and varieties to appeal to all slots players no matter what their stake. There should be slots from the catalogs of all the best software providers available, too.
What is PayNearMe & How Does it Work?
PayNearMe is a financial services company that facilitates various types of transactions for its customers. Although many use this solution to pay bills online, all online casino deposits will have to be completed in cash at a PayNearMe location.
Providing a quick and secure way for depositing to your accounts in person, PayNearMe casino payments can be done at participating locations including thousands of 7-Eleven, Family Dollar and CVS. Cash deposits will appear in your account within as little as 15 minutes.
How to Deposit with PayNearMe
Online casino accounts with PayNearMe are cash only, meaning your deposits can be made reliably without sharing any of your sensitive banking information. Just follow the simple steps laid out below to fund your account and start playing slots online.
Step 1: Find the Cashier
Once you've logged into your account, go to the cashier page. This page is usually accessible from the account info page, and often by using links from the homepage. Once at the cashier, select the deposit option.
Step 2: Select PayNearMe
There'll often be various payment options available to deposit with most U.S .casino platforms. If you want to use PayNearMe to make your casino deposit, select it from the list of possible payment solutions.
Step 3: Choose Deposit Total
Next, you'll have to enter the amount you intend to deposit. The maximum amount you can deposit per day is $500, and per 30 days is $10,000. Remember that the total you enter will have to be brought with you to make your deposit in person.
Step 4: Get PayNearMe Payment Slip
After entering your deposit total, print your PayNearMe payment slip or send it to your smartphone. This payment slip should include a barcode specific to your deposit. This payment slip will allow your deposit to easily be connected to your casino account.
Step 5: Complete Deposit
To complete your PayNearMe deposit, go to a participating location where you can present the payment slip to the cashier. Then provide the total amount of your account deposit in cash and expect your funds to be added to the account in about 15 minutes.
Can I Withdraw Money Using PayNearMe?
Unfortunately, although you can deposit cash directly to your casino account by making payments in person at participating locations, you can't withdraw any funds with PayNearMe.
How to Create a PayNearMe Account
Luckily, you don't need a PayNearMe account. All you need to complete online casino payments with this method is an account with an online casino accepting PayNearMe deposits and to request the deposit before making it.
How to Fund Your PayNearMe Account
Although PayNearMe accounts can be used to make a variety of payments online, adding funds to your casino accounts is not one of them. However, all the cash you do deposit in-person with PayNearMe will be added directly to your casino account.
Other Payment Solutions to Consider
In addition to PayNearMe, there are often various other ways to add funds to your account. These other payment methods include each of the options listed below.
How quick are payments?
PayNearMe payments don't have the same kind of wait expected from other payment methods. Any deposit made with this solution is completed fast. Cash deposited with a PayNearMe will be completed right away and appear in your account within 15 minutes.
Is PayNearMe safe?
PayNearMe is one of the safest ways you can add funds to your online casino accounts. Unlike with some other solutions, you won't share any sensitive banking or payment details to complete deposits.
Do they allow online casino payments?
Yes, PayNearMe will facilitate payments with certain casino sites. These online casino deposits must be completed with cash at a participating location, such as a 7-Eleven and CVS Pharmacy. Use PayNearMe to add funds to your account in person.
Are there fees involved with PayNearMe?
Online casinos will not assess any fees for deposits made with PayNearMe, and the payment provider will not charge any fees to process your deposit either.
Do I need to create an account to use PayNearMe?
There's no need to create an account with PayNearMe to make deposits with online casinos. Deposits are conveniently linked to your casino account with the barcode on the deposit slip when you request a deposit with PayNearMe.