01 - Start
02 - What is a Credit Card & How Does it Work?
03 - How to Make a Deposit Using a Credit Card
04 - Can I Withdraw Money Using a Credit Card?
05 - How to Sign Up for a Credit Card
06 - Other Payment Solutions to Consider
07 - Credit Card Payment Solution FAQ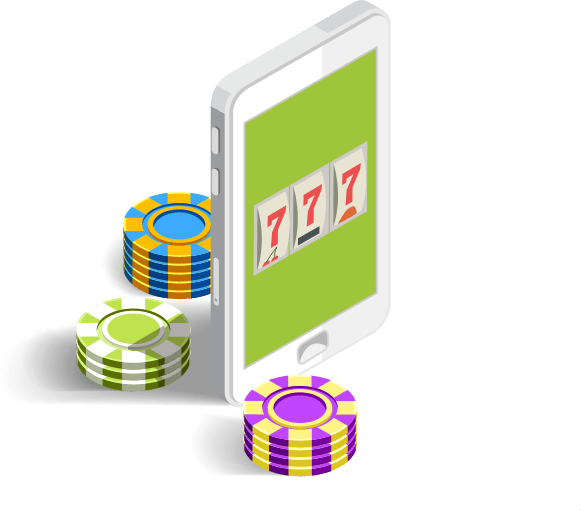 Quick Navigation
Start
---
What is a Credit Card & How Does it Work?
---
How to Make a Deposit Using a Credit Card
---
Can I Withdraw Money Using a Credit Card?
---
How to Sign Up for a Credit Card
---
Other Payment Solutions to Consider
---
Credit Card Payment Solution FAQ
---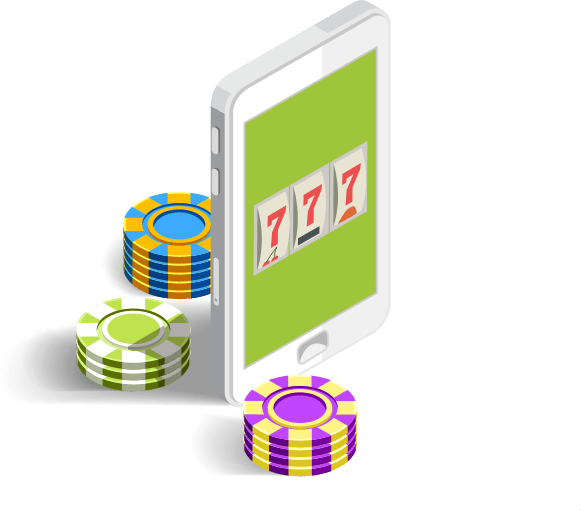 The best online casinos say they accept deposits made with credit cards, but for far too many players it has become a frustrating experience. Many credit card transactions fail because financial institutions – not the casinos – are either misapplying a 2006 federal law incorrectly or out of a concern over the most recent interpretation of the Wire Act. However, the best online casinos offer a huge variety of payment options and there are better choices, including Play+ and PayPal, which will be addressed below.
If you are still looking for top online casinos that offer slots for real money and accept credit card deposits, SlotSource.com has you covered with a list of the best available, plus all you need to know about the issues faced by many trying to use credit cards to fund accounts on casino sites.
How We Picked the Best Credit Card Casinos
Our list of the best credit card casinos includes platforms with real money gaming that accept payments made with credit cards such as VISA and MasterCard. Offering many of the best slot games available online, our team at SlotSource.com reviewed every platform featured here.
We've tested every critical aspect of these slot sites, from the games to their payout speeds, customer service and overall security. We've even checked out the casino bonus offered by each of these sites and compared them to the best deposit bonuses online.
What is a Credit Card & How Does it Work?
A credit card lets you borrow money to complete payments in-person and online with various merchants all over the world. The money borrowed comes from a bank, which you'll have to pay back along with any interest fees charged. Using a credit card can help you manage your money and build your credit. Keep in mind that not being responsible with your spending can lead to debt problems. Make sure to have a solid handle on your finances before using credit cards for online slots sites.
Types of Credit Cards You Can Use
The kinds of credit cards you can use to deposit funds to your casino account online include VISA, MasterCard, Discover Card and American Express. These are by far the most widely used credit cards in the world.
How to Make a Deposit Using a Credit Card
When you want to deposit funds to your account with a credit card, you must follow protocol. We'll go over all the things you need to do when depositing with your credit card in the steps listed here.
Step 1: Navigate to the Cashier
After logging in to your account, go to the cashier page. You can usually get to this page from your account page.
Step 2: Select Your Credit Card
There are usually multiple payment methods available to choose from, select the credit card you plan to use for the deposit. The cards accepted by many online casino sites include VISA, MasterCard, Discover and Amex.
Step 3: Choose Deposit Total
After selecting your card, choose how much you want to deposit. You can pick a featured total or enter a different amount to deposit to your account. Almost all platforms have the same limits as far as credit or debit card deposits go, with a minimum of $20 and a maximum of $25,000.
Step 4: Enter Card Information
Enter your credit card details, including the number and expiration date, which are often enumerated on the front of the card, plus the card's security number, found on the back except for American Express cards, which have it on the front.
Step 5: Complete the Deposit
After accurately entering all your card information, the funds should appear in your casino account almost instantly, unless it is flagged. As we have explained above, flagging is all-too-common.
Can I Withdraw Money Using a Credit Card?
Unfortunately, your credit card isn't capable of receiving casino account withdrawals. This means you'll have to resort to using one of the withdrawal options available to players. Luckily, there's usually a sizeable selection of ways to withdraw your winnings.
How to Sign Up for a Credit Card
Before you can use a credit card, you'll first have to apply for one. Applying for a credit card is something you do through a bank, either one where you have an account or one online. The experience of applying for a new credit card isn't the same for everyone. Your credit score will be a deciding factor; if your credit score is too low, you may not be able to qualify or get a lower limit.
How to Fund your Credit Card Account
Whenever using a credit card to pay for anything, you will eventually have to pay it back. You can restore your credit card's limit by paying off what you've spent and any accrued interest, either online or in person at the issuing bank.
Other Payment Solutions to Consider
Aside from credit cards, online casinos also provide a variety of other payment solutions to choose from. Ranging from e-wallets and online bank transfers to in-person payments, these options can be used to make deposits to your account.
Play+ | This virtual card can be funded by your credit or debit card and used for fast and efficient transfers of funds to and from online casino accounts. It is the best alternative to credit cards.
Skrill | This payment method allows you to make online casino deposits by using your credit card to fund the Skrill account, then transferring of funds to and from your online casino account.
PayPal | This popular e-wallet lets you make quick and easy casino account deposits and withdrawals at any time by using the funds in your PayPal account.
Online Banking Transfer | This option lets you make online casino deposits to your account with the bill pay feature that many online banking accounts have.
PayNearMe | This payment solution that's available 24/7 at 7-Eleven stores allows you to make account deposits as well as withdrawals in person in cash.
Credit Card Payment Solution FAQ
How quick are payments using credit cards?
It doesn't take long to deposit using your credit card – if it goes through. When it does work, the transaction is almost instantaneous.
Are credit cards safe?
Credit card payments are one of the safest ways to pay for anything. There are various security features actively protecting your card from fraud by detecting questionable activity and notifying you immediately.
Do credit cards allow online casino payments?
In theory, yes. Most of the best credit card casinos accept VISA and MasterCard, with some also taking Discover and American Express. However, these transactions are often falsely flagged by financial institutions (not the casinos) and denied by a misapplication of UEGIA and concerns over the current interpretation of the Wire Act. If this happens to you, contact customer support.
Are there fees involved with credit cards?
Although legal, licensed and regulated slot sites don't typically charge fees for using credit cards, your bank may charge fees.
Do I need to create an account to use a credit card?
Yes, having an online casino account is required before you can add funds with your credit card. It's not just with credit card deposits; you need to make an account with the online casino before you can deposit cash with any payment method available.