01 - Start
02 - About Merkur
03 - Start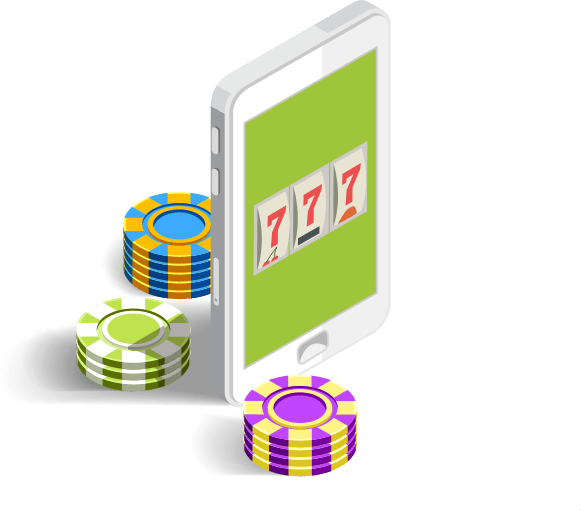 Quick Navigation
Start
---
About Merkur
---
Start
---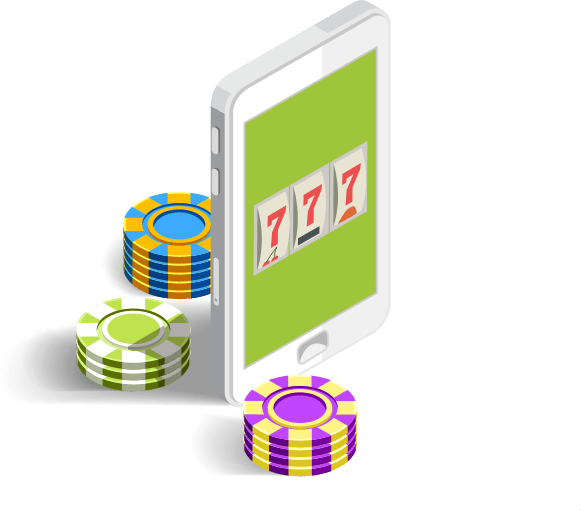 Known for its high-quality games and decades of experience, Merkur Gaming is one of the biggest and most reputable slot providers. Part of the massive German Gauselmann Group, Merkur's substantial portfolio is diverse, featuring both online games and land-based slot machines. On the following page, you can find the best Merkur games, the newest online slots, and the highest paying. Our review team has also uncovered the best slot sites where you can play Merkur video games.
While Merkur does not always get the recognition of top providers like NetEnt, Playtech, and Microgaming, the company deserves to be mentioned alongside those giants. Not least because Merkur is just as prolific as those iGaming industry heavyweights.
Known for its wide variety of slots, Merkur video games do a fantastic job balancing gameplay for every type of player, no matter their personal preferences regarding the theme, budget, and more. Simple configurations and lucrative features, all with a splash of visual charm, make Merkur games ideal for slot newcomers or more seasoned players. As well as delivering the goods online, Merkur is also a leader in land-based casino slots.
Merkur Gaming is part of the Gauselmann Group, a vast family-run gambling organization based in Germany. Since its establishment in 1957, Gauselmann Group has been one of the premier European creators of betting and gambling resources. Now employing 10,000 people in 40 countries, the company is one of the biggest iGaming providers globally.
While Merkur Gaming is just one part of that empire, it is a significant part. The provider's popularity means millions of customers worldwide can access Merkur gaming slots at online casinos. There is also no doubt about the quality and reputability of the brand, thanks to a license with the UK Gambling Commission (UKGC).
Playing Merkur free slots is something we recommend all our readers do. That is why we purposely look for online casinos that allow customers to play games in a demo mode. Sure, you can graduate to real money gameplay too, but there are several reasons why playing a slot for free is a good decision:
Try a game out: Playing Merkur casino slots for free allows you to test the game before spending your money. Perhaps you want to see what features are available, how often the game pays outs or other aspects of the gameplay.
Skip the registration process: Many casino operators allow people to play game demos without signing up for a casino account. That means you can play your favorite Merkur slots without providing financial or personal information.
Practice: If you have a group of favorite Merkur games, you can make the most of them by using betting strategies. While no system will guarantee wins, you may be able to extend your bankroll. Playing for free allows you to perfect your technique without committing your budget.
Play for fun: At the core of the online slot experience are games created for your entertainment. Sometimes simply playing for fun allows you to remove the stress of risking your bankroll. You can have exciting gameplay in demo mode - but remember you will need to spend money if you want to win.
Merkur Gaming's Highest RTP Slots
While playing for free is great, the ultimate goal when playing a slot game is to win cash prizes. Therefore, selecting the games with the highest payout rates may give you the best chance of winning while playing Merkur slots. You can check how much a slot game typically pays out by looking at the RTP (return-to-player).
However, there are considerations you must make when choosing a game based on its RTP. Firstly, you need to understand exactly what the RTP is. Return-to-player (RTP) is a percentage that shows how much a casino will payout (back) to the player on average. For example, if you choose a Merkur slot with an RTP of 96%, the game will pay back 96c ($0.96) for every $1 spent on it on average.
Sounds good, right? Well, the problem is the RTP number is only an average, based on hundreds and thousands of spins.
This means you can go on a winning streak and make a profit from the RTP (beat the casino) or a losing streak and lose to the casino. Despite the unpredictable nature of the RTP, it remains the best way to assess how much a slot game pays out. It is also worth noting that while a high RTP is good, you can still enjoy and profit off slot games with lower RTPs.
Below are the highest RTP slots currently available from Merkur:
Succubus Offer – RTP: 97.00%
Dragull – RTP: 97.00%
Amazing Mr Sevens – RTP: 97.00%
Crimson Mage – RTP: 97.00%
Brilliant Burst – RTP: 97.00%
Crash Impact – RTP: 97.00%
Chrome Angel – RTP: 97.00%
Dazzling – RTP: 97.00%
Electric Burst – RTP: 97.00%
Frenzy Sevens – RTP: 97.00%
Most Popular Merkur Slots 2022
With such an extensive portfolio, Merkur video games provide customers with flexibility when choosing a slot. You can pick the game to best suit your budget, favorite theme, genre, feature choices, and more. Of course, some Merkur slots stand out amongst the others for their overall quality. Below are the top Merkur gaming slots you should check out in 2022:
Snow Wolf Supreme – RTP: 96.10%
While Snow Wolf Supreme is set in the Arctic, you won't get a chilly welcome from this Merkur casino slot. Set on a 5x3 grid, Snow Wolf Supreme boasts 40 paylines in the base game and 80 paylines during free spins. In this game, you can hit exciting Scatters and Wilds, while the free spins round is the place to be. With its medium volatility and above-average 96.10% RTP, the math model is consistent and can trigger frequent wins.
Magic Mirror Deluxe 2 – RTP: 95.63%
Merkur whisks you off to a magical fantasy land where you will find rich visuals and immersive design. Magic Mirror Deluxe 2 runs on a 5-reel, 3-row, and 10 paylines configuration, but that simple setup hides a game with massive winning potential. While the slot has a below-average 95.63% RTP, the medium volatility and respectable 5,000x your stake jackpot make this a game that delivers big wins more often than you might expect.
Ghost Slider – RTP: 95.91%
One of the best-looking Merkur slots, Ghost Slider is a light-hearted horror slot that provides a fascinating theme with plenty of great details. It plays on the typical 5x3 grid that Merkur uses, and you can wager across 10 paylines. While the base game can be slow, and the high variance means you'll go through long spells waiting for wins, the free spins round is lucrative when it triggers. In fact, you can claim up to 50 free spins on this bonus.
Flames of Egypt – RTP: 95.96%
Most online slot providers have a game with an Egyptian theme, and Flames of Egypt is Merkur's take on the genre. It is a terrific effort, too, an exciting slot game with a thrilling base game and handy free spins bonus round. The jackpot is a generous 50,000x your stake, but you will also be able to grab frequent wins thanks to the medium volatility and solid 95.96% RTP.
Honey Bee has been one of the most popular Merkur gaming slots since launching, and it is easy to see why. This game hits a sweet spot with its medium volatility and RTP of 96%. You can enjoy dynamic gameplay and vibrant visuals that offer a cartoony vibe. Honey Bee mostly borrows a fruit machine style and is a simple game (just 3 reels here) that is ideal for beginners to online slots.
Merkur Progressive Jackpot Slots
Merkur currently has no progressive jackpot slots in its online slots portfolio. Usually, we would leave it at that, but it is worth mentioning that Merkur does provide jackpot games for brick-and-mortar casinos. In fact, the company is one of the leaders in land-based progressive jackpot games. For example, in 2020, the company launched the "Treasure Link progressive" mechanics, a 4 to 7 jackpot feature for slot machines.
While this means little to people looking for the best Merkur slots at online casinos, it shows the company may expand its jackpot games to the online market in the future.
Comparing Merkur to Other Slot Providers
While this page is all about connecting you with the top Merkur casino slots and the best sites to play them, we value other providers too. So, when you browse the online casinos we recommend, you can also find games from dozens of top software creators, including:
Microgaming: With an impressive online slot catalogue covering over 600 games, Microgaming has something for everyone. The developer is also one of the biggest iGaming providers of them all. Microgaming is ultra-reputable, and the company's games are available at most online casinos.
NetEnt: Another provider with hundreds of online slots is NetEnt, a company known for its mega-popular games. One of the best things about NetEnt is the availability of its games across most casino sites. Of course, the fact that the company makes iconic slots packed with innovation and striking visuals is crucial too.
IGT: In many ways, IGT is a similar provider to Merkur. It, too, is a major land-based slot provider that has also become a huge success online. For IGT, it made its name in the casinos of Las Vegas, but its classic slots have made a seamless transition into the online casino industry.
Thunderkick: Amongst the newer breed of online casino developers, Thunderkick is proving to be one of the most prolific. As the company's portfolio expands into hundreds of games, Thunderkick slots are becoming more popular at online casinos. Players value the visual quality and feature-packed gameplay of Thunderkick games.
Best Merkur Slot Bonuses in the US
We aim to connect our readers with the best Merkur casino operators in the US. However, finding an excellent casino to recommend is not just about finding sites with Merkur slots. We review every aspect of the experience, from security and game collections to payment methods and promotions. The latter is extra important because bonuses help to boost your bankroll.
As such, we pick sites with the best Merkur casino offers. Customers can visit our recommended casinos and find generous promotions with accessible terms and conditions. More importantly, you can play Merkur gaming slots on your way to claiming lucrative slots bonuses.
Merkur Slots FAQ
✅ Are Merkur's games fair and trustworthy?
Absolutely. Merkur ticks every box in terms of reputability and security. Aside from holding a license with one of the world's strictest gambling jurisdictions (the UKGC), Merkur is owned by Gauselmann Group, one of the biggest gambling brands in the world. Merkur slots are also independently tested to ensure all outcomes are decided by random chance.
💸 Do Merkur games have free spins?
Free spins is a feature you can find in the majority of Merkur slots, but not in all of them. Free spins may be unavailable if the provider wants to keep gameplay simple. Even so, you can usually get free spins on more elaborate Merkur games.
🃏 What are the best Merkur games?
Magic Mirrors Deluxe 2, Snow Wolf Supreme, and Ghost Slider are amongst the best Merkur slots. However, the company has a slot portfolio covering around 250 games. Therefore, you can find a Merkur slot that meets your preference for features, genre, theme, and budget.
💰 What are some of the highest-paying Merkur slots?
Succubus Offer, Dragull, Amazing Mr Sevens, and Crimson Mage are four of a group of over 20 Merkur gaming slots that have an RTP of 97.00%. This group of games, including Crash Impact and Electric Burst, are the highest payout slots from the software provider.
🎰 Where can I play Merkur games?
You can play Merkur games at our top recommended online casinos. Our review team scours the online casino industry to find the best sites that supply Merkur games. Moreover, we also review security, game choice, bonuses, payment methods, mobile compatibility, and more.
💷 What are Merkur's newest games?
Pixielicous, Fruits Tastylicious, Energy Burst, Dragon's Axe and The Three Musketeers are the newest Merkur slots. It is worth noting the provider releases new games frequently, so it is worth checking back to this page to see the latest Merkur slots.