01 - Start
02 - About Aristocrat
03 - What Makes Aristocrat Special?
04 - 4 Reasons to Use Aristocrat Games
05 - Aristocrat Jackpot Games
06 - Does Aristocrat Have Mobile Games?
07 - Aristocrat Games FAQ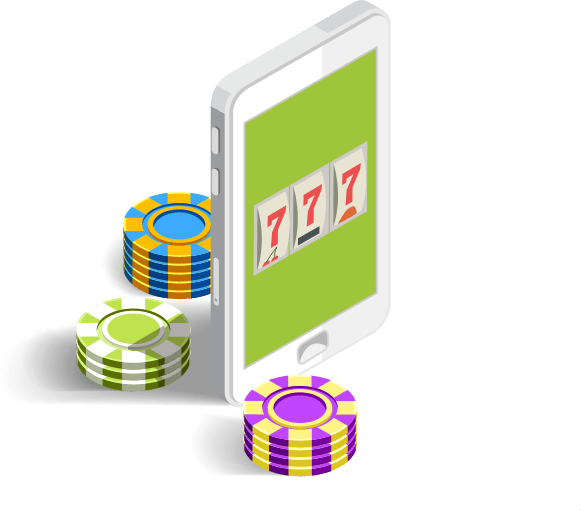 Quick Navigation
Start
---
About Aristocrat
---
What Makes Aristocrat Special?
---
4 Reasons to Use Aristocrat Games
---
Aristocrat Jackpot Games
---
Does Aristocrat Have Mobile Games?
---
Aristocrat Games FAQ
---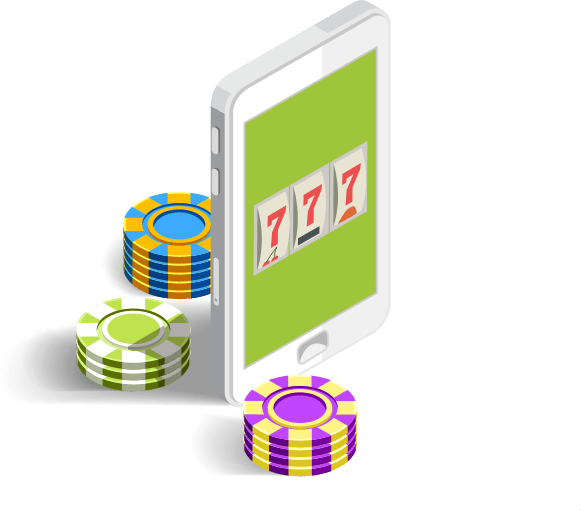 Aristocrat Leisure Limited is one of the largest slot providers in the world and has been offering top online slot games to internet casino sites since 2010. Below you'll find out everything you need to know about the Australian-based company that has become a fixture in the gambling industry. You'll also find the online casinos where its slots are currently available and the reasons why Aristocrat is a great choice for gaming enthusiasts among top software providers.
Aristocrat manufactured its first slot machine in 1953 and was listed on the Australian stock exchange in 1996. It's grown to become Australia's biggest slot producer and the second-largest in the world behind only International Gaming Technology (IGT).
As one of the older slot providers, Aristocrat is a well-recognized and respected brand in the global gaming industry and is licensed to distribute its products in over 200 jurisdictions in more than 90 countries. It's online presence has been growing in leaps and bounds since 2010 thanks to its established background in physical slot machine development.
What Makes Aristocrat Special?
Aristocrat's vast amount of experience with slot machines shines through in the quality of the games it produces. A team of more than 800 developers and other employees around the globe create competitive, unique slot options with excellent graphics that serve the ever-changing casino market and the modern online gambler.
The company's expansion in to digital gaming this decade has allowed it to bring its assortment of well-known and popular slot machines to the internet where they can reach customers in ways never before possible.
For example, Queen of the Nile, a game with an Egyptian theme and Aristocrat's first online slot, was enjoyed by thousands of gamers in its land-based casino format and has been an internet hit since it was released in 2010 online.
What really sets Aristocrat apart is its variety of games, offering large jackpots on progressive slots including the Lightning Link series that is among the provider's most popular.
4 Reasons to Use Aristocrat Games
A Trusted Brand
If you're going to play an online slot game, why wouldn't you choose a game from a provider with over 60 years of experience in the business? That's what Aristocrat brings to the table along with its recognized status among the global elites in slot games.
Whenever spending money online, security and safety are top concerns for any consumer, and Aristocrat's longevity and sterling record proves your deposited funds will be in good hands while you enjoy cutting edge online slot gaming.
Dedication to Online Development
With its mastery of the land-based casino industry in the bank, Aristocrat's online footprint grows larger every year. In 2013 with its purchase of Product Madness, an online game firm, Aristocrat showed its dedication to providing a top-of-the-line internet product and improving its ability to bring popular titles to the web.
Strong Online Payouts
Most of Aristocrat's online slots have a payout of around 93% to 95%, which is better than the payout a player would receive at any slot machine in a brick-and-mortal casino.
The Aristocrat slot with the highest payout is the popular Big Red title with a 97.04% figure that's tough to match. Let's Go Fish'N and Pelican Pete also boast payouts at around 97%
Wide Availability
Aristocrat's internet slot games are available on a wide variety of software platforms including Apple's iOS, Windows and Linux. They can also be found on mobile devices such as Android, iPhone, iPod, iPad and even on social media platform Facebook.
Aristocrat's selection of jackpot games are among the provider's most celebrated and popular. In fact, in July 2016 Casino Journal named Aristocrat's Lightning Link series its Platinum Award Winner in its list of "Top 20 Most Innovative Gaming Products." Additionally, The Goldman Sachs Annual Slot Survey ranked Buffalo the No. 1-performing casino-owned game in 2015.
Some of the most popular Aristocrat jackpot games are:
Lightning Link
Buffalo
50 Dragons
Sons of Anarchy
Big Red
Pompeii
Let's Go Fish'N
Pelican Pete
Does Aristocrat Have Mobile Games?
Yes, as mentioned above Aristocrat offers games on a variety of different mobile software platforms including iOS and Android. While some real money slots can be played on these devices, a much broader variety are available for free on the downloadable All Stars app and Heart of Vegas app.
Some of these titles include:
Sons of Anarchy
Royal Panda
5 Dragons
Big Ben
Buffalo
Dolphin Treasure
Lucky 88
Geisha
Jaguar Mist
Are Aristocrat Casinos Safe?
Absolutely. With its rich 60+-year history of developing slot machines and tremendous growth online this decade, Aristocrat is among the most trusted online slot providers. In fact, in 2017 Aristocrat's "Being Safe with Coach Jesse" project won a Brandon Hall Group Excellence in Technology Award as the Best Advance in Online Coaching Tool.
What Type of Games is Aristocrat Responsible For
Aristocrat develops and produces online slot games including land-based casino slots, linked jackpot slot games, real-money online slot games and free-to-play versions of these games.
Does Aristocrat Offer Bonuses?
Yes, Aristocrat offers a host of online bonuses including a welcome bonus, free spins and the unique 1024 ways to win feature. These can be activated upon completing first deposits and feature between 20 to even 50 free spins. Some Aristocrat casinos will also offer a player a no-deposit bonus before they commit any money to their online gaming account.
How Many Aristocrat Slots Are There?
Aristocrat offers more than 150 slot games in a catalog that's still growing.
What are the Best Casino Payment Methods for Aristocrat?
Most online casinos where Aristocrat games can be found accept a variety of payment methods. They include e-wallet's such as PayPal and Neteller, virtual prepaid cards such as Play+ and PayNearMe, a payment network available at over 27,000 24/7 convenience store locations that accepts most forms of payment.
While Aristocrat casinos say they accept credit cards such as Visa and MasterCard, the reality is that many banks will block these transactions. Until that issue is eventually resolved, PayPal and Play+ are the best casino payment options available, thanks to a proven success rate.
Contributors
Jim Tomlin
Jim Tomlin
Reviewer since November 2018
More than 20 years of experience in online gaming and journalism. I've tested, played and reviewed a multitude of slot games, looking for the best one for you that that differentiate them in terms of themes, features and jackpots.
Read More
Interests: Slot games, Slot casinos, Slot news